Fox News

Wednesday, April 27, 2011
What I think will happen is with that looming deadline, both sides will stake out positions that are in substantial disagreement, there will be a long political tussle about it, we'll tiptoe right up to the precipice, look over the precipice and decide we don't want to jump over.
—Evan Bayh, former Senator of Indiana and Fox News contributor, on the upcoming Congressional battle on extending the federal debt ceiling.

Friday, April 08, 2011
By Jami Floyd : IAFC Blogger
This week Glenn Beck announced he will leave his daily Fox News show, later this year. But he's not going anywhere. Not really.
Read More

Monday, February 07, 2011
By Justin Krebs : IAFC Blogger
Which is more frightening: Sitting one-on-one with a pundit who perches at the pinnacle of a media machine that has been undermining you over the airwaves for two years, or speaking to an audience of the wealthy and powerful who have sought to undercut your efforts with their wealth and power? We can ask President Obama tomorrow morning after his two-day tour through the bases of conservative political power: An interview with Fox's Bill O'Reilly and an address to the U.S. Chamber of Commerce.
Read More

Friday, January 28, 2011
By Justin Krebs : IAFC Blogger
When New York City Council Member Dan Halloran announced that the city's poor response to last month's blizzard was the result of an intentional slow down by sanitation workers, we had a chance to see how right-wing media works. Based only on his unverified claims, the story appeared in The Post, then on its sibling Fox News. Other news agencies then followed Fox's lead, and all the attention prompted three separate probes by the US Attorney, District Attorney and the City Department of Investigations.
Halloran had his 15 minutes of fame serving the anti-worker interests of the right-wing message machine, and the workers were dubbed  "Abominable Snowmen" by the ever-classy Post.
Now the story of these "Abominable Snowmen" is proving as questionable as the yeti itself.
Read More

Saturday, January 22, 2011
By Justin Krebs : IAFC Blogger
We can't know yet whether it was the Comcast deal, fear of Olbermann's antiestablishment approach, frustration with his temperament, or his own aggravation at being second-guessed by management that led to his departure. That story will shake out in the days and weeks ahead. What is clear, though, is that he has had his impact.
Read More

Tuesday, January 04, 2011
By Justin Krebs : IAFC Blogger
You have to hand it to the right-wing: they stick to their principles — at least when it comes to the principle of detesting organized labor. The conservative War Against Work rarely misses an opportunity to blame unionized workers for something, regardless of the truth.
Following our recent blizzard in New York, the conservative messaging machine spewed so much hot air, I'm surprised it didn't help melt the snow.
Read More
Friday, November 05, 2010
By Azi Paybarah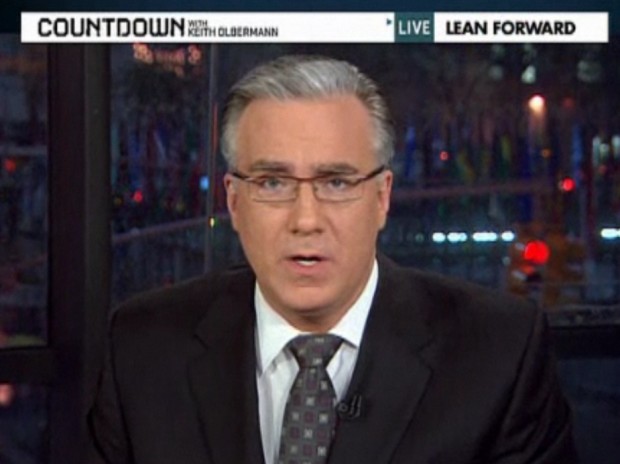 Reaction to Olbermann is mostly falling along traditional partisan lines:
Some are merely shrugging off the fact that a news anchor actively engaged in politics.

"Who did people think he was going to give money to…the Tea Party," asked Democratic consultant Hank Sheinkopf.

Others are using the opportunity to continue their criticism that certain media outlets are underperforming because of their emphasis on opinion journalism.

"He's a hack and considerably more biased than anyone on Fox," said Alex Carey, a spokesman for the New York State Republican Party. "Typical of MSNBC and indicative of why that network's ratings are so low."
Mark Green, the former president of the liberal Air America Radio, said he was "surprised at the suspension." But Green, an outspoken progressive and figure in New York Democratic politics, added, "Obviously MSNBC hosts are Dems and Fox hosts are R's -- so no one should be scandalized if they personally donate [but there] should be two dividing lines when it comes to private donations."
Green - who has clashed with right-wing news outlets before - added this unprompted shot at Fox's parent company:
"WHILE it was awful when Newscorp gave a few million to GOP party arms, probably not smart to include Fox in this analysis since they're so openly an arm of the RNC and their hosts so obviously lie for a living," said Green.
Read More