Eric Gioia

Wednesday, June 29, 2011
New York Democrats are lining up to fill Anthony Weiner's seat in the 9th District special election, which is scheduled to take place later this year. But there's more for party bosses to consider than just who makes the strongest candidate.
Thursday, January 29, 2009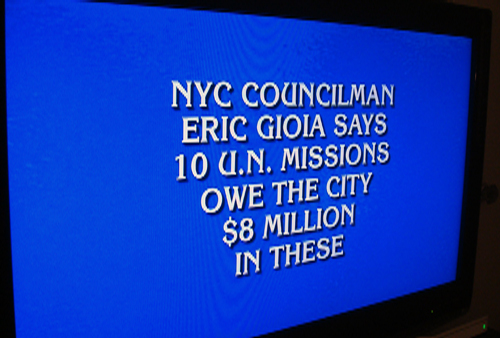 Could there be an aural pleasure greater than hearing Alex Trebek say your name? Eric Gioia, councilman from Queens, is likely asking himself just that, having attained Jeopardy! immortality (Giopardy?) during yesterday's show. The question--actually, the answer--was 'NYC Councilman Eric Gioia says 10 ...