Edwin Torres
Monday, December 28, 2009
Studio 360 has had many memorable segments this year, but my favorite has to be from the show that aired the week of Barack Obama's inauguration.
Read More
Friday, January 16, 2009
Studio 360 asked some of their favorite artists what they wanted from our president-to-be. Listen to voicemail messages of their answers - no holds barred.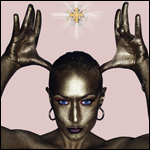 In this installment: David Harrington of the Kronos ...