Ed Towns

Wednesday, August 15, 2012
Documents obtained by The Associated Press show that a Democratic committee chairman overrode his own subpoena three years ago in an investigation of former subprime mortgage lender Countrywide to exclude records showing that he, other House members and aides got discounted loans from the company.
Monday, April 16, 2012
By Anna Sale
The end of Ed Towns' career in Washington is not just about the passing of the torch in black political leadership. It also underscores the tremendous demographic shifts in Towns' district.
Read More
Monday, April 16, 2012
By Anna Sale / WNYC Newsroom
After 30 years in Congress, Representative Ed Towns will not seek reelection this year. His move leaves New York's 10th Congressional District with two main challengers, Assemblyman Hakeem Jeffries and Councilman Charles Barron.
Read More
Thursday, March 08, 2012
The Politicker blog has this piece on the coming primary battle between city councilman Erik Dilan--son of state Senator Martin Malavé Dilan, and close ally of Brooklyn's powerful Democratic party leader, Assemblyman Vito Lopez--and 10-term incumbent congresswoman Nydia Velazquez:
"The time is right for change," Mr. Dilan told The Brooklyn Paper"We've had an incumbent who has been there for 20 years and she's done little with the post. She's going to have to justify after 20 years of nothing, why she should remain in office."

Mr. Dilan undoubtedly has been paying attention to the redistricting process, as Ms. Velázquez's district became slightly more favorable to Mr. Dilan's challenge in the recently released court-drawn map. Notably, her seat absorbed Hasidic Williamsburg where the largest sect is allied with Mr. Lopez.
Add this to the already percolating three-way battle for Congressman Ed Towns' seat, and it looks like Brooklyn will see a busy, if truncated, primary season.
Read More
Friday, March 02, 2012
Reid Pillifant has the story on CapitalNewYork.com about the Communication Workers of America throwing their support behind Assemblyman Hakeem Jeffries in his bid to unseat Congressman Ed Towns.
"We believe that he has crossed over at least to the right wing of the Democratic Party," Pillifant has CWA District 1 vice president Chris Shelton quoted as saying.
Reached by phone, CWA District 1 legislative and political organizer Bob Master said, "On a range of issues, the incumbent has not stood with working people. The most glarin are all these votes on trade agree that we opppose.
"Someone who represents a district in Brooklyn like that should be a champion. We need more champions in congress and in Washington and Hakeem Jeffries has been that kind of champion for us in Albany."
This is the Jeffries third union endorsement in the race.
Read More
Monday, February 13, 2012
As Dr. Martin Luther King, Jr. once said, longevity has its place and certainly the quality of one's life is more important.  We all want to live to a ripe old age and one of the more trying aspects of growing older is having to witness people passing on from this life.  As I age, I find myself going to more and more funerals.  This is just a reality of growing older.
The most difficult thing in all of this is saying goodbye to relatively young people.  No parent wants to attend the funeral of their child.  For them, it is a heart-wrenching experience to know that your beloved daughter or son's life has been cut short.  So when I learned of the death of Whitney Houston my mind and heart immediately went to Cissy Houston, Whitney's mother.
Read More
Friday, January 13, 2012
It isn't a big surprise but it's a big announcement: Brooklyn Assemblyman Hakeem Jeffries is officially launching his campaign for Congress in the 10th district this Sunday. The official invite is below.
Jeffries will officially be joining Councilman Charles Barron as a challenger to the man that currently holds the office, Congressman Ed Towns.
Some of the best reporting on Jeffries move towards running has been done by Reid Pillifant at Capital New York--definitely worth a review.
One of the most interesting things moving forward will be to see how redistricting--which will increase the size of the 10th by tens of thousands of voters--will affect the race. We'll be checking in on that as soon as the maps become available.
Read More
Monday, November 28, 2011
Brooklyn Councilman Charles Barron made it official yesterday: he's running for Congress (again) against Congressman Ed Towns in the 10th Congressional District. Back in 2006, Barron lost to Town by 8 points in the primary. Assemblyman Hakeem Jefferies of Brooklyn is also seriously considering a run at the seat.
In a three-way primary between the incumbent and two challengers, the difference may end up being the new voters absorbed into the district after its lines are redrawn. To meet the new population post-Census total for Congress, NY-10 will need to grow by nearly 40,000 people.
Read More
Thursday, August 18, 2011
By Alec Hamilton, additional reporting by Colby Hamilton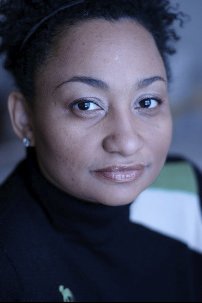 Deidra Towns is running to succeed her brother as the 54th Assembly District representative in Brooklyn. She's also the daughter of Congressman Ed Towns—a fact that could explain why she's getting a significant amount of financial support from out-of-state donors. According to a WNYC analysis of state Board of Election filings, a full third of the nearly $91,000 she has raised came from outside New York.
This is in contrast to her opponents, Democratic Party pick Rafael Espinal and Work Families Party-supported Jesus Gonzalez, who have raised, respectively, four and fifteen percent of their campaign chest from non-New Yorkers. The Espinal campaign has raised a total of $74,440, while Gonzalez leads all fundraising efforts with $100,632 raised so far.
Receiving support from out-of-state contributors is nothing new in local politics, but Deidra Towns' filings reveal the dominating influence Congressman Towns has had on her fundraising efforts. A quick look at some of the biggest donors listed in the two filings submitted to the state Board of Elections show a number of donations that come from the campaigns of sitting Congressmen, funds setup by Congressmen, and lobbyists connected to Congress, as well as donors who also gave to Congressman Towns.
Read More