Dolphin

Wednesday, March 13, 2013
A dolphin has been attracting attention along the East River.

Wednesday, January 30, 2013
By Lulu Miller
A strange moment between a diver and a dolphin, caught on video, went viral this month.
Read More
Friday, January 25, 2013
A wayward dolphin that swam into a polluted canal on Friday died before high tide, marine experts said.
Wednesday, March 03, 2010
By Stephen Nessen : Reporter, WNYC News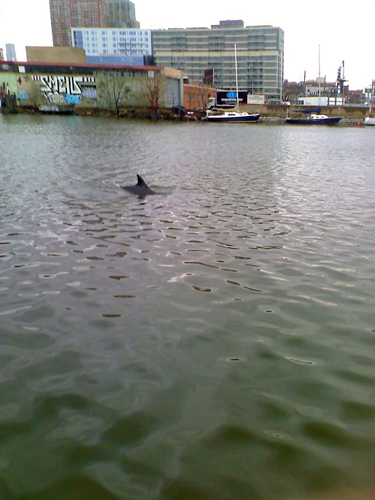 This morning, a couple of teachers from the Harbor School were down at the Newtown Creek in Brooklyn and snapped this photo, of what they believe is a dolphin. Could it be the nearly extinct ...