Department Of Health

Thursday, November 06, 2014
By Fred Mogul : Reporter, WNYC News
Around 10,000 Americans have tuberculosis, including hundreds in the metro area. Almost all are closely monitored. Only a handful are forcefully quarantined.

Friday, March 21, 2014
Letter grading was never intended to be a revenue generator for New York City, the City Council Speaker said.

Friday, September 27, 2013
By Stephen Nessen : Reporter, WNYC News
This week, much of the public trust that comes with high restaurant letter grades might have been lost. One man was arrested for distributing fake letter grade cards to nine city restaurants, and another two were arrested for trying to bribe health inspectors. But do New Yorkers care?

Sunday, December 09, 2012
By Karen DeWitt : NYS Public Radio/WXXI
The Cuomo administration could be headed toward approval of hydraulic fracturing in New York by the end of February, when a 90-day extension on a rule making process ends.

Wednesday, July 18, 2012
By Ilya Marritz
Food vendors selling everything from falafels and hot dogs to ice cream sandwiches and schnitzel will get a chance to weigh in on sweeping changes to the rules governing the way street food is prepared and sold.

Tuesday, July 10, 2012
An appeals court says New York City cannot scare smokers by requiring grotesque images at stores that sell cigarettes.

Wednesday, June 06, 2012
By Ilya Marritz
Running a food truck may be the hippest job around. But there is a shadowy side to food trucks' fun and quirky image. In order to get started, many of these gourmet trucks flout the law, and pay high prices to obtain black-market vendor permits. They say they have no choice.

Monday, August 01, 2011
By Fred Mogul : Reporter, WNYC News
Sixty-nine percent of New York City's restaurants have received a score of A since a restaurant grading system was put in place last summer.
Wednesday, April 13, 2011
This in from NYC Mayor's Office:
MAYOR BLOOMBERG ANNOUNCES LATEST RESULTS OF HEALTH DEPARTMENT AIR QUALITY STUDY THAT SHOWS AIR IN TIMES SQUARE IS CLEANER AND HEALTHIER SINCE PEDESTRIAN PLAZAS WERE OPENED
PlaNYC Report Shows Reduction in Harmful Pollutants that Can Irritate Lungs, Worsen Asthma, Emphysema, and Increase Risk of Premature Death
Mayor Michael R. Bloomberg, Health Commissioner Dr. Thomas Farley, Transportation Commissioner Janette Sadik-Khan and the Mayor's Sustainability Director David Bragdon today released the results of the most recent Health Department air quality study which shows the impact of traffic on neighborhood air pollution across New York City.  The report documents an immediate and substantial air quality improvement in Times Square after the creation of a pedestrian plaza. The data are contained in the latest report from the New York City Community Air Survey (NYCCAS), a comprehensive survey of street-level air quality in the five boroughs created as part of PlaNYC. A quarter-million pedestrians enter Times Square each day and have the potential to benefit from the cleaner air. After the pedestrian plaza was created, concentrations of traffic-related pollutants were substantially lower than measurements from the year before and were less than in other midtown locations.
Follow Transportation Nation on Twitter
Read More

Tuesday, January 04, 2011
By Alec Hamilton : Assistant Producer, WNYC News
Governor Andrew Cuomo has named many of the people he is bringing in to run the administration and state agencies. Many departments and agencies are facing potentially deep cuts to the services they provide. Here's the It's A Free Country guide to the people who will be enacting Cuomo's "rightsizing," in order of their agency budget size.
»» Also check out our guide to Cuomo's Team in the Governor's Office


Friday, December 17, 2010
By Joy Y. Wang : WNYC Producer
With a restaurant that's part of a larger institution like Lincoln Center or Carnegie Hall it's easy to forget that those kitchens are also subject to rigorous inspections by the city's health department. Here's how the big ones stack up.
Wednesday, March 17, 2010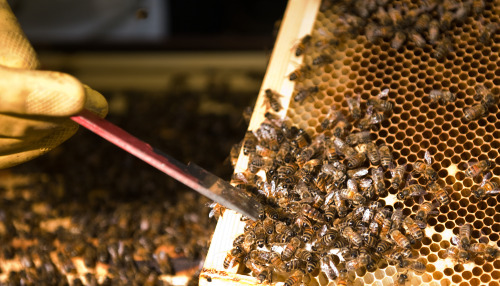 Urban agriculture has taken another step forward as the city has made beekeeping legal. Apiaries have been outlawed for years, but the health department has slowly been revising city health codes. Now, after ...
Monday, January 04, 2010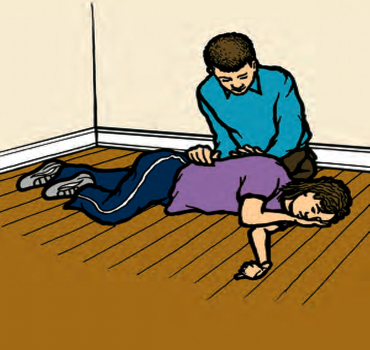 The Department of Health and Mental Hygiene printed about 70,000 copies of a guide to safe heroin use called 'Take Charge, Take Care.' The New York City-funded booklet for ...