Department Of Environmental Protection

Thursday, August 14, 2014
By Alec Hamilton : Assistant Producer, WNYC News
An experimental program that converts New Yorkers' food scraps into natural gas will be expanded.
The pilot program, launched last summer by the city's Department of Environmental Protection, now diverts up to two tons of organic food waste a day to the Newtown Creek Wastewater Treatment Plant in Greenpoint. That will ...

Monday, March 17, 2014
Kathryn Garcia is well known in city government and among environmental groups, but her only experience in the Sanitation Department comes from an internship there more than 20 years ago.

Sunday, December 09, 2012
By Karen DeWitt : NYS Public Radio/WXXI
The Cuomo administration could be headed toward approval of hydraulic fracturing in New York by the end of February, when a 90-day extension on a rule making process ends.

Wednesday, November 30, 2011
By Ilya Marritz
The Bloomberg administration is poised Wednesday to express concern about Albany's plans to allow natural gas drilling near upstate reservoirs during a public hearing in Manhattan on the controversial technique known as fracking.
Thursday, August 25, 2011
The mayor delivered the following remarks in Queens this morning on the city's preparation for Hurricane Irene this weekend:
"We're joined by too many people to introduce, but this is the community's representatives, clergy, and laymen and laywomen who live in this wonderful community, and like all of us are worried about Irene. I met with some of the community leaders this morning for breakfast, and we discussed how to prepare ourselves for the coming storm and the flooding that could result from it.

"The good news is that our Department of Environmental Protection – and crews like the ones you saw working here on the street – are working hard to clean out catch basins, which will help mitigate flooding from the weather that's heading our way. You should know we have 143,000 catch basins in this city. We can't check them all every day. As a matter of fact, the schedule is once every three years, but we do inspect certain ones much more frequently because they have a much greater impact on the system. And so we think we're a little bit ahead of where we want to be, at least we hope we are. But we're doing everything we can.
Read More
Wednesday, August 17, 2011
By Ilya Marritz
The city agency charged with bringing drinking water to 9 million New Yorkers has a new leader in Carter H. Strickland, Jr., an insider tapped by Mayor Michael Bloomberg for Commissioner of the Department of Environmental Protection.

Monday, August 15, 2011
By Stephen Nessen : Reporter, WNYC News
More than 8 inches of rain fell on parts of New York City in the span of one day this week, but the city's ancient pipes and sewer systems — which dates back to the 1870s in some places — were able to withstand the deluge and properly divert the steady rain in most instances.

Wednesday, July 27, 2011
By Annmarie Fertoli : Associate Producer at WNYC
City officials have re-opened Sea Gate in Brooklyn, one of four city beaches that was closed following a raw sewage spill from water treatment plant.
Wednesday, December 08, 2010
Grease, toilet paper and fecal matter were leaking into a Brooklyn creek that empties into Sheepshead Bay for almost seven years, according to Brooklyn District Attorney Charles Hynes. On Wednesday, Hynes announced the arrests of four property owners and managers for environmental crimes.

Monday, July 19, 2010
By Matthew Schuerman : Editor, WNYC
The city closed an underground water tunnel Monday morning that's been used for the past 10 years to flush out the notorious Gowanus Canal in Brooklyn. The closure is supposed to pay off in the long-term by allowing $135 million worth of improvements to take place, though it also introduces some short-term risks while the tunnel is out of operation.
Monday, March 01, 2010
By Stephen Nessen : Reporter, WNYC News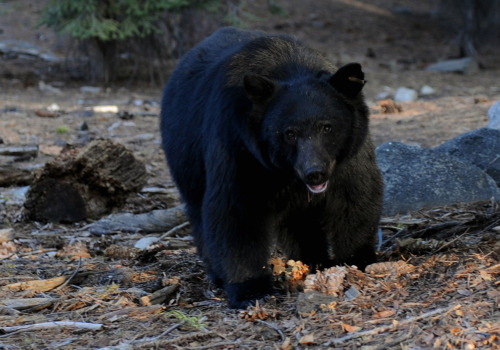 Due to an increased black bear population, hunters in New York State 'harvested' the second highest number of black bears ever recorded last year, according to the State Department of Environmental Conservation. They ...