Department Of Environmental Conservation

Tuesday, July 26, 2011
By Ilya Marritz
A panel appointed by the Cuomo Administration earlier this month has been tasked with giving advice on some of the most sensitive issues related to the controversial gas drilling technique known as hydraulic fracturing, or fracking. But weeks after it was created, the group's role is still unclear to some of its members, and there are questions about balance.

Friday, July 01, 2011
They'll need more inspectors, more cops on the ground to make sure drilling companies are complying with permit conditions and whatever regulations are put on the books. In our view, the industry has to pay for that; through permit fees and taxes, it needs to support the level of oversight that will protect New York's water resources.
—David Gahl, policy director of Environmental Advocates of New York, on The Brian Lehrer Show.

Tuesday, January 04, 2011
By Alec Hamilton : Assistant Producer, WNYC News
Governor Andrew Cuomo has named many of the people he is bringing in to run the administration and state agencies. Many departments and agencies are facing potentially deep cuts to the services they provide. Here's the It's A Free Country guide to the people who will be enacting Cuomo's "rightsizing," in order of their agency budget size.
»» Also check out our guide to Cuomo's Team in the Governor's Office


Tuesday, July 20, 2010
By Matthew Schuerman : Editor, WNYC
New York City closed an underground water tunnel on Monday that's been used for the past 10 years to flush out the notorious Gowanus Canal in Brooklyn. The closure is supposed to pay off in the long-term by allowing $135 million worth of improvements to take place, though it also introduces some short-term risks while the tunnel is out of operation.
Thursday, May 28, 2009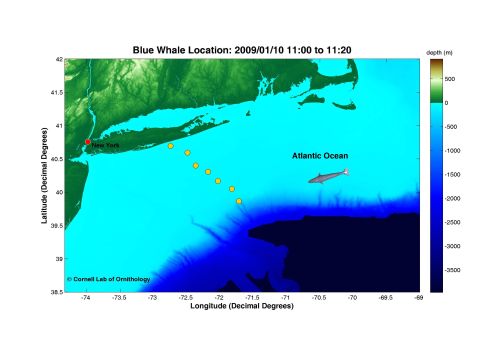 That's the sound of an endangered blue whale singing only 70 miles off of New York City's coastline. The whale was on its way to Maine for the summer, ...