Dakota
Thursday, September 06, 2012
(Billings, MT – YPR) ­­– Burlington Northern Santa Fe (BNSF) officials say the railroad is keeping pace with the rapid growth caused by the Bakken Formation, the largest oil field in the lower 48 states.
The lack of pipeline capacity has led oil producers to turn to rail and semi trucks to bring crude from fields in western North Dakota and eastern Montana to market.
BNSF recently announced it has increased capacity to haul one million barrels of crude per day out of the region, known as the Williston Basin.
"Yeah, it's fun isn't it," says Denis Smith, BNSF Vice President of Marketing of Industrial Products. "Three years ago there was one facility that could load a crude petroleum train up there. Now we're going to have 10 by the end of the year and a dozen by next year. " These terminals load oil onto 100 car trains.
He says customers have spent about $1 billion on these loading facilities, rail cars, and other infrastructure. In turn, Smith says the railroad has had to make sure it had the capacity to move those trains to market.
"It's about a dozen trains," Smith says. "And it is impressive, but if you put it in light of something like our coal business where we haul 50-plus trains a day, we're capable of doing it."
According to a BNSF press release, the railroad's network reaches all major coastal and inland markets and directly serves 30 percent of US refineries in 14 states through direct and interline service. The company has 1,000 miles of rail line in the Williston Basin area, serving eight originating terminals. BNSF also connects to 16 of the top 19 oil producing counties in central and western North Dakota and five of the six oil producing counties in eastern Montana.
The railroad recently announced it spent $197 million on projects in North Dakota and Montana. The company also hired more than 560 new employees across its service area.
Smith anticipates BNSF will continue to be a key transporter of Bakken/Williston Basin crude even if the proposed Keystone XL pipeline is constructed from Canada to the US Gulf Coast. The pipeline is primarily to transport Canadian tar sands crude to the US for refining, but on-ramps are planned in Montana to also transport Bakken crude.
"We go to the Texas/Louisiana gulf but some of the other markets are better markets for producers up there [ND/MT]," Smith says. As an example, he says rail can deliver crude directly to markets in Philadelphia, Chicago, Florida, and the Pacific Northwest. "That's the beauty and the surprise I think to the producers," he says. "The reach that we have in terms of getting them to markets that give them the best buck for their oil."
Read More
Friday, July 29, 2011
A hedge fund manager's racial discrimination suit against the iconic Dakota apartment building on the Upper West Side has been given the green light to continue by a judge.
Friday, November 12, 2010
This week, descendants of the Dakota people are walking 150 miles through southern Minnesota to remember the 1,700 people who, in 1862, were forced to march to concentration camps as punishment for uprising against the whites. Many people died of starvation and disease along the way, and the survivors were scattered to other parts of the Midwest. 
Tuesday, December 08, 2009
By Stephen Nessen : Reporter, WNYC News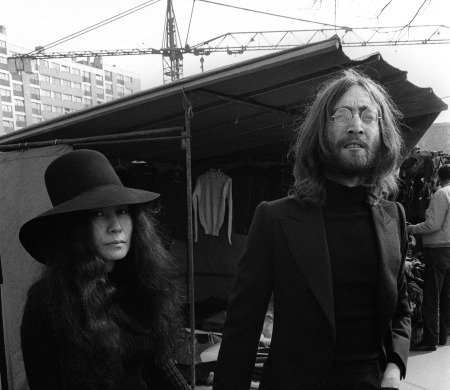 John Lennon was shot dead 29 years ago today.
The 40-year-old singer, songwriter, and peace activist was entering his apartment building, the Dakota, at around 11:00 p.m. when he was shot four times in the ...