Comptroller Bill Thompson
Tuesday, July 21, 2009
By Beth Fertig
Mayor Bloomberg has made improving the city's public schools a central theme of his mayoralty and his bid for a third term. But one of his Democratic rivals, Comptroller Bill Thompson, is now questioning Bloomberg's track record.
The Comptroller's office released a withering audit of the city's graduation rates. The report sampled graduates from the class of 2007, in a way that was supposed to be statistically representative of the city. Thompson called the NYC Department of Education "the Enron of education, showing the gains and hiding the losses."
Out of 197 graduates, 36 took the same major subject classes two or more times and received credit for each passing grade. One student failed English 3, for example, but passed English 4 twice and received a credit for each course. Another received two credits for passing Global History 1 two times but this same student didn't take Global History 4.
The audit also found 19 graduates whose transcripts were incomplete. The Department of Education was eventually able to confirm that 17 of those students really did meet graduation requirements based on evidence from their schools. As for receiving credit despite taking the same class twice, the Department's response to the auditors said "what the Comptroller largely identified were repeated course codes, not repeats of the same class."
But Thompson said those answers didn't clear up one big concern:
"There are a number of questions as to what the real graduation rate is. And I don't think that, given the level of documentation with the Department of Education, given the level of documentation on the school level, I'm not sure exactly what the graduation rate is."
Thursday, July 16, 2009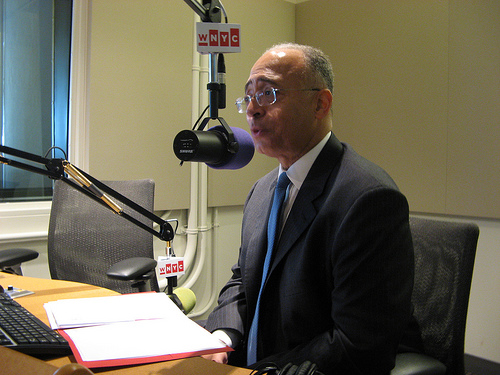 The city comptroller, William C. Thompson Jr., called for greater mayoral control of schools today. Speaking on The Brian Lehrer ...
Read More