Cintra Wilson
Monday, December 28, 2009
Studio 360 has had many memorable segments this year, but my favorite has to be from the show that aired the week of Barack Obama's inauguration.
Read More
Friday, January 16, 2009
Studio 360 asked some of their favorite artists what they wanted from our president-to-be. Listen to voicemail messages of their answers - no holds barred.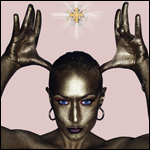 In this installment: David Harrington of the Kronos ...

Friday, January 16, 2009
To mark the Inauguration we asked poets, actors, and musicians to leave voicemails for the new president. Artists who turned Obama into an icon during the campaign, find themselves in a quandary. And Kurt has an exit interview with departing NEA chairman Dana Gioia. Plus, all of New York City fits into a single room in Queens.
Saturday, May 14, 2005
Kurt Andersen and writer Cintra Wilson look at the decade bookended by end of the Cold War and the terrorist attacks of 2001. We'll hear about the hazy allure of the slacker and discover how hip-hop crossed into the cultural and commercial mainstream. And Frank Rich, Stephen Spinella, and Tony Kushner talk ...

Saturday, May 14, 2005
Cintra Wilson is a playwright and performer with a penchant for pop culture. She's a regular contributor to Salon, where her annual scathing review of the Oscars, is a must-read each year. She's the author of A Massive Swelling: Celebrity Reexamined as ...
Saturday, November 02, 2002
Studio 360 gets the live audience its longed for. Kurt Andersen and writer Frank McCourt take the stage at the Museum of Television and Radio and look at how frustrated desire inspires people to create. Vocalist Sussan Deyhim demonstrates how song picks up where words words fail. The pop band ...