Chris Lee

Friday, April 29, 2011
A new Siena poll released this morning shows Republican Jane Corwin leading Democrat Kathy Hochul and the Tea Party's Jack Davis in a special election for New York's 26th congressional district.
Friday, February 11, 2011
By Azi Paybarah
Nick Langworthy, the Erie GOP Chairman and former aide to Chris Lee says, the former congressman could have stayed in office.
"He was not accused of any crimes or abusing his office…he's broken no laws, he probably could have weathered it…I believe he probably could have weathered the storm."
Read More
Wednesday, September 29, 2010
By Azi Paybarah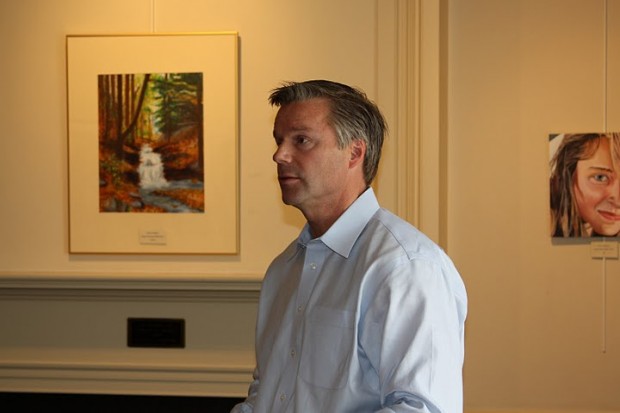 Rep. Chris Lee
, a Republican from western New York's 26th district, was a co-sponsor of the original 9/11 health care bill, but voted against it today.
Lee's spokesman said the congressman supports ailing first responders but "because how Speaker Pelosi chose to pay for the bill (by pitting 9/11 heroes against 15 million out-of-work Americans) he voted against the version in the House today."
Here's the statement from Lee's spokesman:
"The men and women who ran into the towers on 9/11 and who spent countless hours aiding the recovery at Ground Zero are true American heroes. I'm an original cosponsor of the 9/11 health bill and believe we should support our first responders who sacrificed so much on 9/11 and in the time that followed.

"In a $3.5 trillion budget, there were a number of ways that Speaker Pelosi could have chosen to pay for health care for these heroes without the bill's massive, job-killing tax hikes that will send U.S. jobs overseas. I offered an alternative plan to remove these job-killing tax hikes and finance the bill with spending cuts. It is unwise and unnecessary to pit 9/11 heroes against 15 million out-of-work Americans, and we could have and should have protected both in this bill."
Read More