Census 2010

Wednesday, December 22, 2010

Wednesday, December 22, 2010
Where many journalists and policy makers see stark data in the new census numbers, some see the potential for art. Sound artist Ben Rubin and UCLA statistics professor Mark Hansen are best known for creating digital poetry out of the printed word for their installation at The New York Times building. The pair culled text and images from the Times archive — stretching back almost one hundred and sixty five years — and replicated them onto 560 small screens that welcome visitors to The New York Times lobby. 

Tuesday, December 21, 2010
The Democratic Midwest and the Northeast lost population, the West and the South gained. There were all these projections that Republicans were going to dominate politics nationally because of that, but it's really hard to make these projections. There's a lot of other factors involved besides population.
- Angelo Falcón, president and founder of the National Institute for Latino Policy, on The Brian Lehrer Show

Tuesday, December 21, 2010
Shifting populations detailed in new Census data also hint at political changes and a different future for some states. As Americans change the location of their homes, the lines of districting also change — and that may be good news for Republicans. 

Wednesday, December 15, 2010
The U.S. Census Bureau released over 11 billion pieces of information today, giving a window into the socio-economic tapestry of America. What will we learn about how the country has been changing in the last decade? Some of the major takeaways: The Latino population of the U.S. is growing fast (but not so much in border states), the country's middle is emptying out, and the area around Washington, D.C. is home to some of the most affluent. Florida State University demographer Brian Stults joins the show to tell us more about the information being released.
Monday, September 06, 2010
Thursday, July 22, 2010
Tim Henderson, data analyst for The Journal News, discusses the changing demographics of Rockland County over the last ten years.  Then Renold Julien, executive director of the Konbit Neg Lakay, a Haitian-American community center based in Spring Valley, talks about the Haitian community there.  Marla Cohen, editor of the Rockland Jewish Reporter, joins with changes she has noticed in the secular Jewish community of Rockland County over the past decade.  Later C. Scott Vanderhoef, Rockland County executive, talks about the policy implications of demographic changes in Rockland County.
Wednesday, March 10, 2010
By Chine Labbé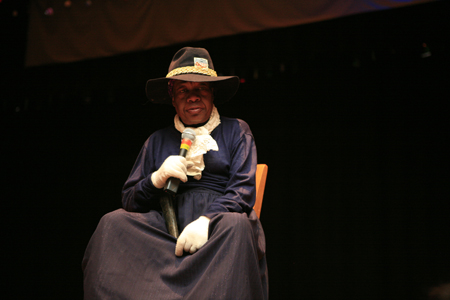 There are many facets to the legacy of Harriet Tubman, the most famous conductor of the Underground Railroad, known to have helped free more than 300 slaves. Gov. George Pataki in ...
Wednesday, February 24, 2010