Bully

Wednesday, April 10, 2013
By Reema Khrais
Teenagers at a recent forum said social media outlets should do more to police explicit content involving minors while friends need to shift the shaming from the person in the photo to the person who violated her or his privacy by posting the images online.
Read More

Wednesday, July 18, 2012
Radio Rookies attend "Bully" Movie Screening at the Village Cinema, hosted by Hive Learning Network.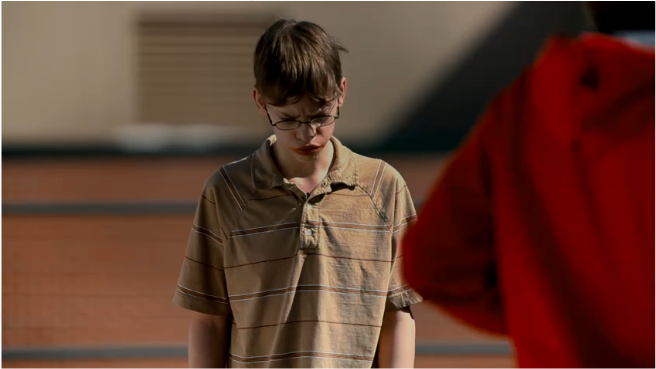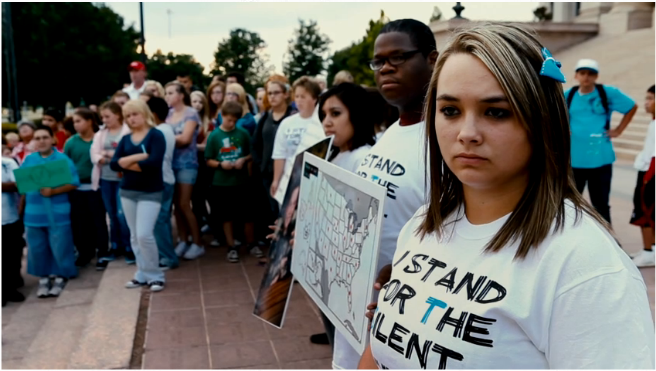 Read More
Thursday, April 12, 2012
By Beth Fertig
The documentary "Bully" goes into wider theatrical release on Friday with a newly negotiated PG-13 rating. Some city teens and parents went to view it this week during school vacation, and say the documentary really touches a nerve.
Read More

Thursday, April 12, 2012
By Beth Fertig
Some New York City families are using this school vacation week to plan outings to museums or shows. But a few have chosen to take their teens to see the new documentary "Bully." Have you witnessed bullying? Share your story.

Monday, April 09, 2012
The director and studio behind the documentary "Bully" won their battle to have the movie's rating lowered from the restricted R-rating down to PG-13. Even though it doesn't have any explicit sex scenes or extreme violence, "Bully" was deemed more risqué than "The Hunger Games," a film about kids killing kids. Ethan Noble, is the chairman of Motion Picture Consulting. He helps filmmakers and studios get the ratings that they want.

Friday, March 30, 2012
This week, Kristen and Rafer watched "Bully," the new documentary from the Weinstein Company that takes on the controversial topic of grade school ridicule. "Bully" was in the news this week for hitting theaters unrated after the MPAA promised an R rating. The hype has certainly drummed up support for the movie, but does "Bully" do its subject justice? Or is "The Hunger Games" actually a better tool for teaching kids about violence?
Read More