Bowery

Thursday, March 06, 2014
By Ilya Marritz
With the sale of a community center, the Bowery's transformation into an upscale playground is nearly complete.

Monday, June 10, 2013
By Ilya Marritz
A Lower Manhattan street that's long been synonymous with hard living continues to gentrify.
Thursday, September 15, 2011
A City Council sub-committee voted against designating a nearly-200 year old Federalist building on the Bowery a landmark. The vote was a rare reversal of the Landmarks Preservation Commission, which had agreed to landmark the building in June.

Friday, April 08, 2011
By Douglas Q. Smith : WNYC Culture Producer
After three years on the touring circuit, Montreal's Suuns jumped into the studio last year to record its debut album Zeroes QC. Download "Arena" here.
Friday, September 24, 2010
With a new exhibition space on the Bowery measuring only 25 feet wide, the Sperone Westwater Gallery decided to build upwards instead.
Wednesday, June 17, 2009
By Brigid Bergin : Reporter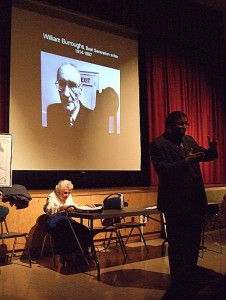 While the sputtering economy may be stalling some development ...
Thursday, May 07, 2009
By Amy Pearl
The Main Streets project is spending a year looking closely at six blocks around the region. Karen Frillmann, Brigid Bergin, and Elaine Rivera discuss the goals of the project, what they've learned so far, and ...
Friday, April 03, 2009
By Brigid Bergin : Reporter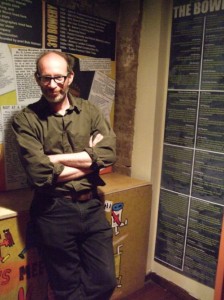 WNYC's Main Street Project is tracking streets across the city and in New Jersey. Last month, we gave you the first snapshot of
Friday, March 20, 2009
By Brigid Bergin : Reporter
WNYC's Brigid Bergin takes us to a five-block stretch of the Bowery, from Houston to Delancey streets. The street is still home some century-old institutions like the Bowery Mission and specialized retail districts for restaurant supplies. But in recent years, an influx of new businesses along with cultural destinations are reshaping the neighborhood's economy and streetscape.
A New Life for the Bowery? by Brigid Bergin

The Bowery Mission was founded in 1879 and has been at this location since 1909.
The red doors open to a chapel where services are held daily. When the temperature dips below 40 degrees, the Mission staff opens the space for homeless men to sleep. The black doors lead to the Fellowship Hall, a cafeteria and kitchen that serves hot meals 365 days of the year. The Mission is privately funded and owns its buildings.
Alejandro Romero, 39, came to the Bowery Mission in July. He is a student in what they call their fellowship program. It's a six month substance abuse rehabilitation program for men. The students live on the upper floors and are required to work full time, doing everything from unloading the food trucks to taking out the garbage.
Herb Curruthers, 56, cooks meals at the Mission. He first came to the Bowery as a client 16 years ago after spending 8 years in jail. He's since gone to culinary school and has become a chef.
Here's Herb's story