Battery Park

Thursday, July 28, 2011
By Erica Getto
On Thursday, organizers and affiliates of the 21st annual Hong Kong Dragon Boat Festival in New York gathered in Battery Park City's Wagner Park for a traditional dragon boat awakening ceremony. The event included a blessing of the boat and a martial arts performance. Check out a slideshow here.

Monday, July 11, 2011
By Marlon Bishop : WNYC Culture Producer
A family of bronze lions won't be showing up at a downtown library anytime soon. The Battery Park City Authority has decided not to accept the anonymous donation of eight Tom Otterness statues to the Battery Park branch of the New York Public Library.

Thursday, July 07, 2011
By Julia Furlan : WNYC Culture Producer
All it takes is a wristband to head to medieval France for a few hours. The New York Classical Theater's production of Shakespeare's Henry V moves the audience from Battery Park to the battle of Agincourt - staged on a field in Governor's Island, that is. 

Thursday, January 13, 2011
By Stephen Nessen : Reporter, WNYC News
Over 100 people braved frigid temperatures on Thursday to witness several massive ships passing in the night, as the Queen Mary II, the Queen Elizabeth and Queen Victoria all left port, passing the Statue of Liberty under a barrage of fireworks.
Thursday, March 18, 2010
By Stephen Nessen : Reporter, WNYC News
While the state has cut funding for public libraries around the city and many have been scaling back their hours and cutting services, it's not all grim news for the New York Public Library system. Today, a new branch is opening at Battery Park City.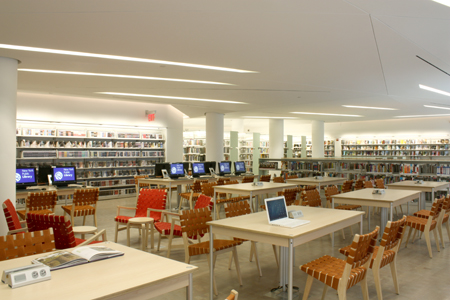 Monday, March 23, 2009
by Annie Shreffler
Hundreds of New Yorkers, many of them high school students, turned out on Sunday to begin World Water Week with a mile-long march. Volunteers carried water to show their support for the Tap Project, a UNICEF program to bring more safe drinking water to ...