Add New Tag
Thursday, April 09, 2009
By Ilya Marritz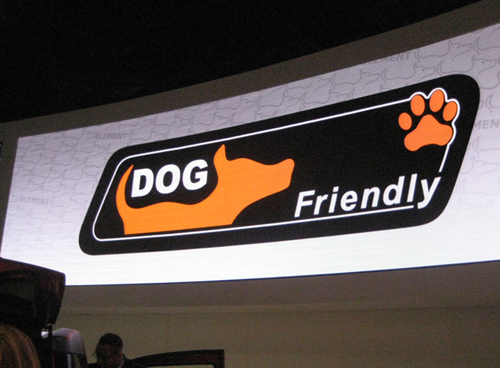 Just back from the NY Auto Show.
Every car maker is touting green creds and/or affordability...Great ideas, but very same-y after a while. How to stand out then?
Honda broke out of the pack with their 'dog friendly' Element, including 'leash ready' ...
Thursday, March 12, 2009
By Amy Pearl
Joel Klein, Chancellor of the New York City Department of Education, talks about the Obama education plan's effects on local schools, and other matters facing students and parents in the region.
Tuesday, March 03, 2009
Two Bronx residents have been indicted in the murder of José Sucuzhanay, an Ecuadorian immigrant who was beaten to death on a cold night last December, as he walked arm-in-arm with his brother, Rommel. Witnesses reported that the defendants, Hakim Scott and Keith Phoenix, yelled racial and homophobic slurs while attacking the brothers. Phoenix and Scott are being charged with murder in the second degree as a hate crime, manslaughter, assault and attempted assault.
Brooklyn District Attorney Charles Hynes says if the two men are convicted of all counts, his office will seek the maximum sentence--78 years to life in prison.
HYNES: "The case is a clear message that society simply cannot permit cretins to target anyone because of sexual orientation, ethnicity, race, religion or gender."

Wednesday, January 28, 2009
Allegations that New York City used Black and Latino foster children as guinea pigs for HIV trials were proved false in a new report by the Vera Institute of Justice. The study was commissioned by an outraged City Council, which wanted on answers on allegations of abuse in the ...
Tuesday, January 20, 2009
WNYC Guest Blogger: Afronerd
It's One Thing Not To Look Like The Other Presidents on US Currency But What About Mt. Rushmore?
It's a strange thing being the nation's first president of color. As much as I lament about Blackness being viewed as a peculiarity (as opposed to simply being a benign physical chracteristic), I still must concede to the unprecedented nature of this historical event. The African-American experience seems to be chock full of the spectacular and I wonder when will we stop celebrating Black Firsts. I suspect the hoopla may diminish if we are able to see another president of a different color (or dare I say a different gender) in the next few terms but Blackness still seems to elicit a great deal of dynamism. So the question remains-what about a new face on Mt. Rushmore?
Monday, January 19, 2009
By Jody Avirgan : The Brian Lehrer Show
Just a quick post from the Brian Lehrer Show camp on how our preparations for Inauguration day are coming along. We're working tirelessly, as part of WNYC's entire station effort, to bring you a great day (and really, four days) of coverage around the Obama Inauguration.
On the one hand, this Tuesday stands as the end bracket to our exhaustive (and exhausting!) election coverage. So we're taking this opportunity to look back, at least around the office, at where we've been: from early buzz about an all-NY contest; our 7pm-3am Super Tuesday coverage; visits to both Denver and St. Paul for the conventions; and culminating in an election night where much of NYC (but not all) was literally dancing in the streets. Of course, Tuesday also marks the beginning of a new journalistic endeavor - a new administration with new personalities, story lines, and interesting conversations to have.