161St Street
Saturday, December 19, 2009
There are more than 220,000 small businesses just in New York City-- that's 20,000 more than five years ago. These are businesses that employ fewer than 50 people each, but overall they provide almost 40 percent of private sector jobs. Some economists say it is these small-time entrepreneurs who drive ...
Tuesday, October 27, 2009
By Ailsa Chang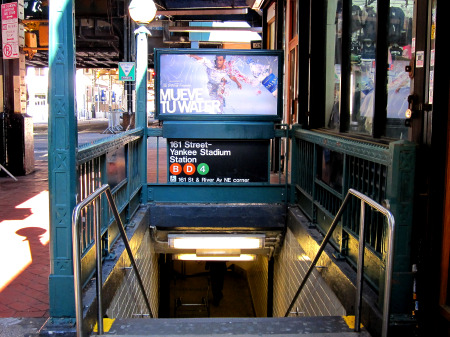 The Yankees will play their first World Series in their new stadium this week . In the third installment of our Main Street series, WNYC returns to the shopkeepers on 161st Street in the Bronx, where many ...
Friday, June 19, 2009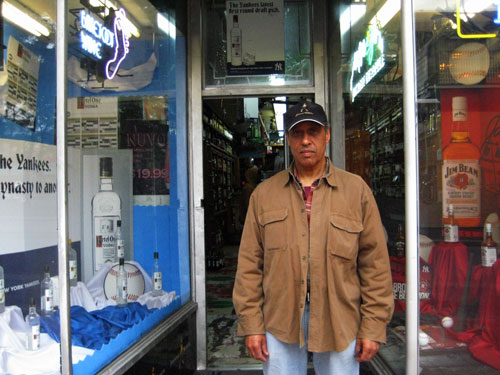 Manuel Mercedes was confident that his store would withstand an ailing economy and the new stadium. However, now he's not so sure. Mercedes says he wants to sell the store but with proposed new rezoning laws, potential buyers may ...
Wednesday, February 25, 2009
In the Bronx at 161 st Street, just in the shadow of the new Yankee Stadium, urban planners and developers have begun the process of converting this commercial strip into a global marketplace. A massive proposed rezoning has many long time Bronx residents watching this street closely.

The view of the old (left) and new (right) Yankee Stadium. The old stadium will eventually be torn down.