The Takeaway
The Zika Virus: Global Epidemic Prompts Search for a Vaccine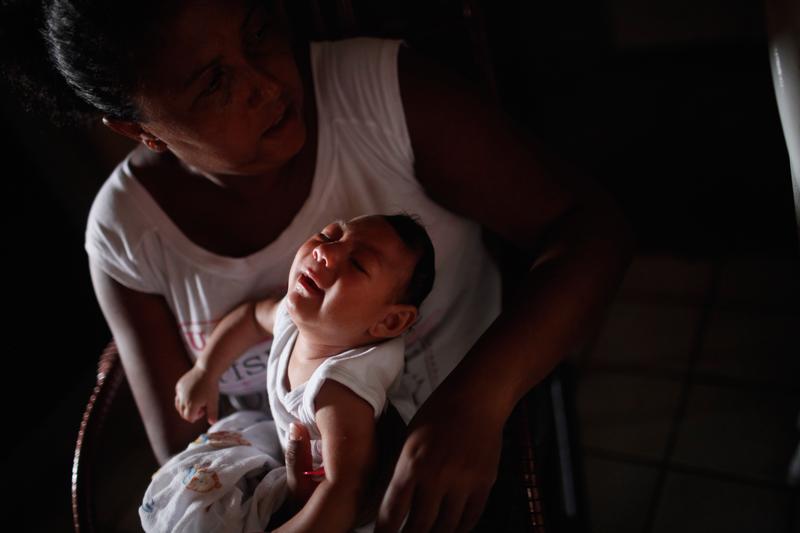 Click on the audio player above to hear this interview.
An international public health emergency has been declared for the Zika virus. This emergency designation was made by the World Health Organization, a move designed to intensify efforts to find answers about the disease, and its link to microcephaly, a condition that leads to birth defects and brain damage in babies.
Until now, health professionals believed the virus was spread by mosquitoes. But on Tuesday, doctors in Dallas, Texas doctors reported that a Zika case had been transmitted by sex, a new development that comes as international health officials are racing to create a vaccine to combat the disease. 
See Also: After Zika, Some Scientists Say It's Time to Get Rid of Mosquitoes
French drugmaker Sanofi said yesterday that it had launched a new project dedicated to finding a vaccine, and the U.S. government is also beginning research into a possible vaccine, but the World Health Organization doesn't expect any major breakthrough soon.
"Even if we got lucky and found a biologically vulnerable part of this virus to get a vaccine, the procedures would take at the minimum years, not months," Anthony Costello, the director of maternal, child and adolescent health at the WHO, told reporters on Tuesday.
Dr. Anthony Fauci, the director of the National Institute of Health's (NIH) Institute of Allergy and Infectious Diseases, explains how the international community is responding to the Zika virus. 
What you'll learn from this segment:
The risks posed by the Zika virus across the globe.
What NIH is doing to fight this virus in the U.S.
What the international community is doing to develop a vaccine.
See Also: How Fraud and Lazy Science Led Us to Vaccine Madness