Your Take on Trump's Taxes: It's Legal, But Is it Fair?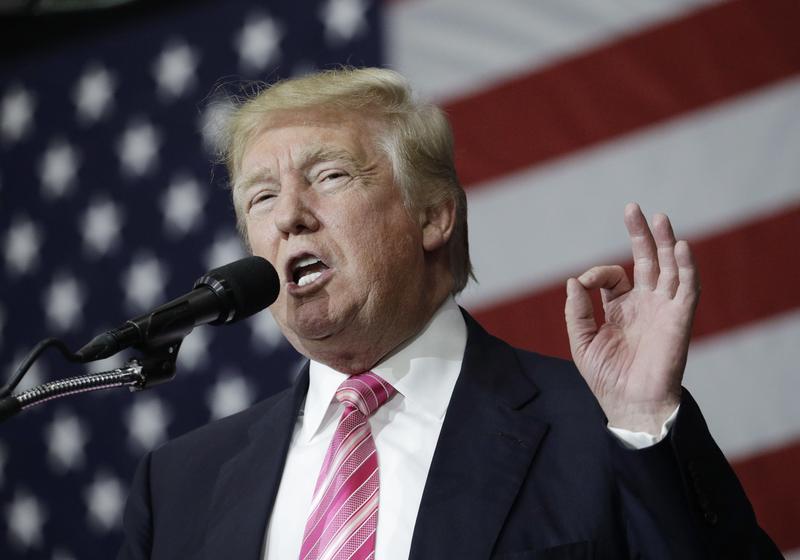 The publication of three pages of Donald Trump's tax returns from 1995 has generated a lot of talk and analysis. And while it shows that Trump didn't break any laws, it has kicked up a debate about fairness and tax loopholes.
How do you measure the perception of fairness? Well, it's in your gut really. But that gut feeling can be polled. In a 2015 survey, the Pew Research Center found that 40% of people polled said they think they pay more than their fair share of taxes. Sixty percent said they felt that some wealthy people and corporations don't pay their fair share.
So WNYC asked listeners: do you use loopholes when filing your taxes? Tell us why you do, and whether you think Donald Trump's possibly tax-free period matters.
Here are a few responses we received, via voicemail:
"My reaction to hearing about Donald Trump, is that he's not the genius – his accountant is the genius." –Michelle in Hastings on Hudson
"I think we've missed one of the big stories in Trump's taxes. It's not such a surprise that he doesn't pay any tax. But, if he's such a brilliant businessman, how did he loose nearly a billion dollars in just one year?" –Lesley in Manhattan
"I'm a successful business man in New York City. And every year I pay taxes. Of course I try to pay the appropriate amount of taxes. But if I ever pay no taxes, that wouldn't sit right with me from a moral and ethical standpoint…I think it's unconscionable to make a lot of money and be successful in this country, and pay no taxes." –Anonymous in New York City
"I've never taken any deductions on my taxes. I've always taken the standard deduction. But you, bet your ass I'm gonna be itemizing this year, and taking a hell a lot more deductions than I used too. Because if Trump can get away with paying no taxes, I should be able too as well." –Anonymous in New York City