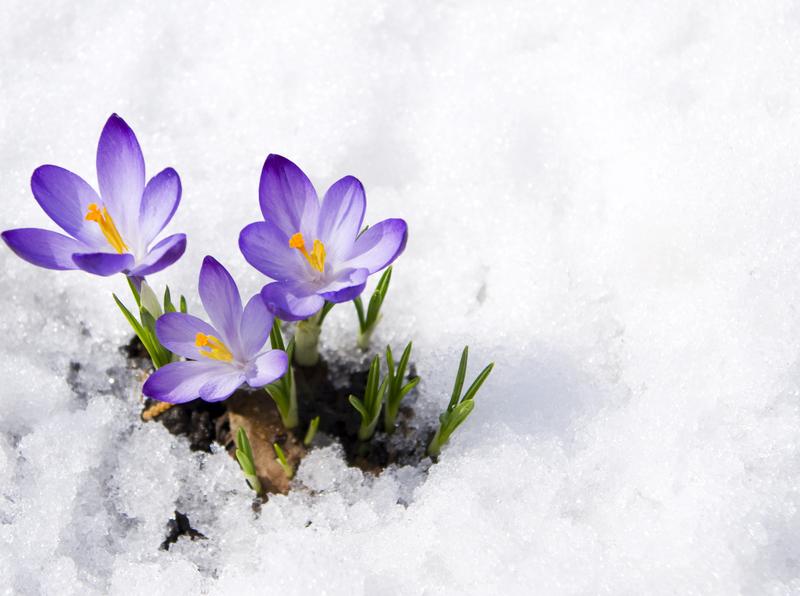 We're sick and tired of winter, but we hear there is the promise of better weather. Perhaps a balmy 50 degrees in New York this weekend, maybe 40 degrees in Detroit and those in the San Francisco Bay Area could see temps in the 60s.
The whole country might not be quite so lucky, but it is time to start thinking about spring. Daylight saving time begins this Sunday, March 9 and as we turn the clocks forward, we want you to look forward too.
What signs of spring are you seeing? Green shoots? What about the birds? What will convince you to pack away the winter woolies?
We're asking for your stories, your sounds and your sights of spring. Your photos that capture the first signs of the season can be sent here to our Facebook page , or by tweeting or instagraming us a photo with the hashtag #MySpringSign. We'll collect your pics and stories, and we'll celebrate the arrival of spring here at TheTakeaway.org.