The Takeaway
Your Guide to Court Decisions on Aereo and Cell-Phones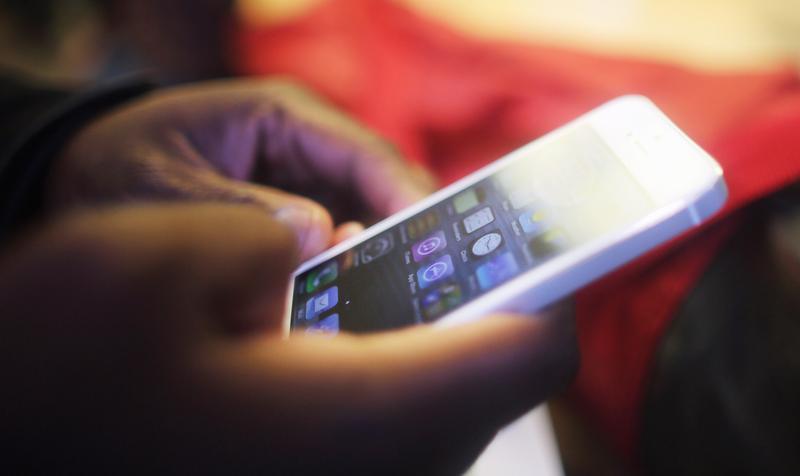 Today the Supreme Court issued two major decisions—at the center of each case was the technology that has come to define our lives.
In a unanimous decision, the Court ruled that police cannot search cell-phones without first obtaining a warrant. The case before the Court involved David Diley, a man who was pulled over for driving with expired tags in San Diego. The police found guns under the hood of his car and searched his cell-phone, which led them to believe he was involved in gang activity.
As the case went to the Court, we spoke with Philadelphia Police Commissioner Charles Ramsey. He argued that police need the ability to search phones without obtaining a warrant.
"It is technology that we have to deal with on a regular basis in today's world," Commissioner Ramsey told The Takeaway in April. "I realize that there is personal information in smartphones, but when we do make an arrest it is very, very important that we're able to have access to information that would lead us to a criminal conviction in a particular case."
In the end, the justices disagreed with Ramsey's interpretation. Peter Swire, a professor at Georgia Tech, served as President Bill Clinton's Chief Counselor for Privacy in the U.S. Office of Management and Budget, weighs in on the ruling.
See Also: Siri Breaks Down Why Police Can't Search Cell-Phones
In a second decision issued today, the Court ruled against Internet start-up Aereo.
Aereo is a streaming television service that allows customers to watch broadcast television on mobile devices, tablets, and computers through a monthly subscription. In lieu of a physical antenna, subscribers can watch broadcast television through Aereo and record shows on a virtual DVR player.
But the Supreme Court ruled in a 6-3 decision that Aereo violates the Copyright Act–the ruling is seen as a major victory for television's biggest broadcasters. The Walt Disney Corporation, Comcast, NBC, CBS and 21st Century Fox argued that Aereo was using their programming without authorization in violation of exclusive rights to the public performance of their work.
Bob Garfield, host of On The Media, weighs in on the Aereo ruling.