The Takeaway
12-Year-Old Journalists Share Their First Political Convention Experience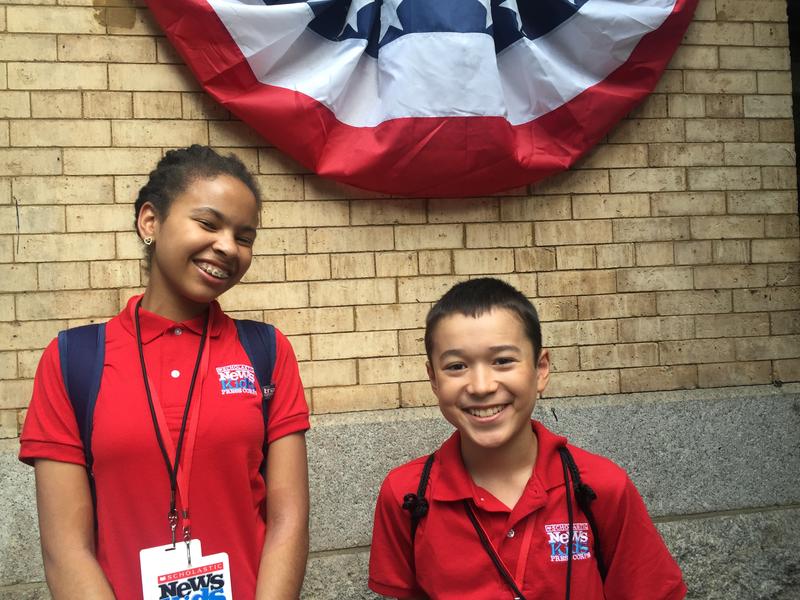 If you're still coming off of a convention hangover, we hear you.
There are countless political pundits, reporters, and anchors who've been to their fair share of Democratic and Republican National Conventions. But how do kids who have basically only known Barack Obama as their president interpret what is going on?
Scholastic News Kids Press Corps sent two of their budding, 12-year old journalists out to Cleveland and Philadelphia last week to report the news. Now, reporters Adedayo Perkovich and Maxwell Surprenant give us a recap on their first trips to the big events, and tell us how they see the flourishing battle between Hillary Clinton and Donald Trump playing out in the months ahead.