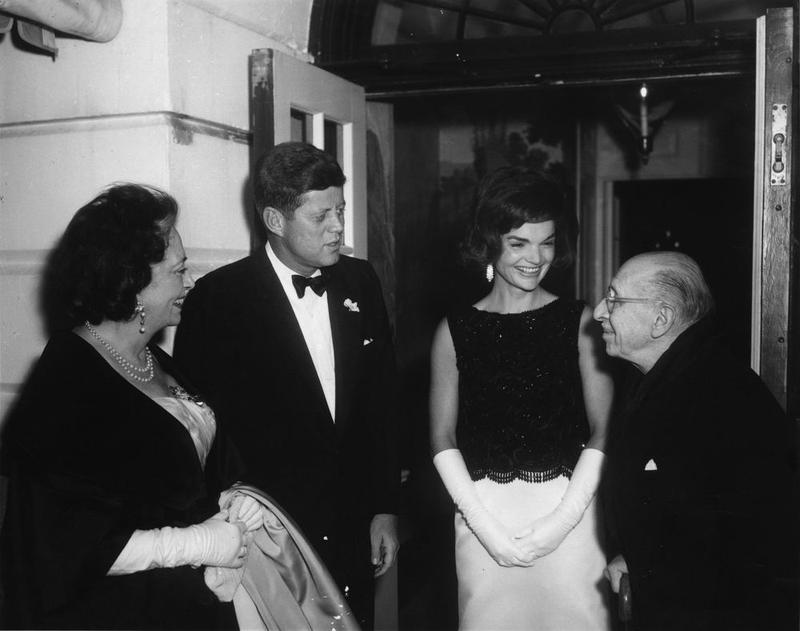 The JFK library has been running a project this year where they tweet Kennedy's last year alive, 1963. 
The feed runs quotes from his speeches, alongside the minutae of his daily meetings and events. It does what it's supposed to do, which is to pull someone who's mostly become lost to legend and history back into our present. 
Meets with @NASA Administrator Robert C. Seamans, Jr., Sen. George Smathers, and others at Cape Canaveral pic.twitter.com/QriwVrGeTe

— JFK_1963 (@JFK_1963) November 16, 2013
NYTIMES: Kennedy opens new drive for aged-care bill.

— JFK_1963 (@JFK_1963) November 19, 2013
Following @JFK_1963, you can start to imagine that the past is just one more thing that's happening right now alongside us. Today Tomorrow (Clearly my sense of time is more muddled than I realized) is the anniversary of Kennedy's assassination. The most recent tweet is mundane and very sad. 
A rough itinerary for today's trip to Texas pic.twitter.com/M2T4Pdj0mw

— JFK_1963 (@JFK_1963) November 21, 2013