SchoolBook
You Can Exhale Now. Maybe. High School Acceptances Out This Week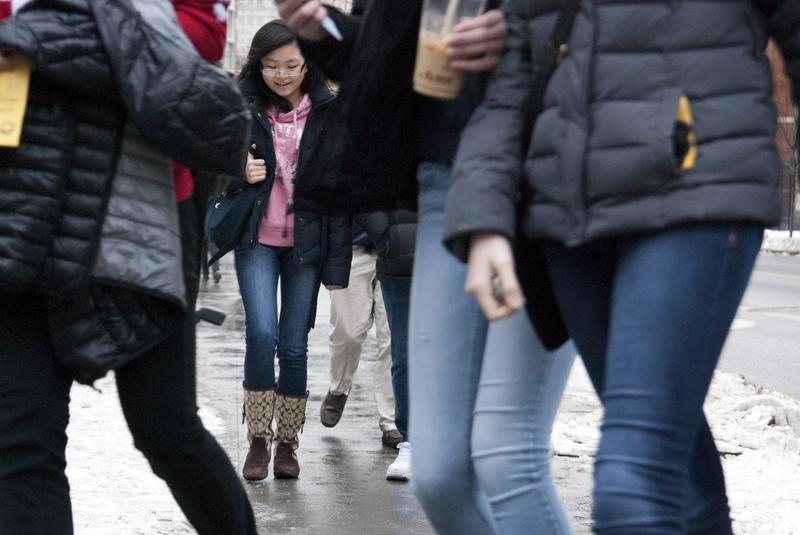 New York City eighth graders applying to public high school finally may exhale this week, as they learn where they were accepted. But, if past is prologue, about one fourth of the students will not get into one of their top three choices.
Why and how that happens involves an algorithm, a huge system of more than 700 high school programs, and the popularity of the most in-demand schools.
Of the 75,690 students who submitted an application to a city high school last school year, about 47 percent were matched to their top choice. In total, about 90 percent received a match, 84 percent matched to one of their top five ranked schools, and 74 percent matched to one of their top three choices.
That also means about 10 percent of incoming ninth graders received no match at all, according to the Department of Education. D.O.E. officials said more students would get a top choice if they branched out, without so many kids applying to the same small group of schools.
Rob Sanft, the chief operating officer for the Office of Student Enrollment, said he encourages families to mix it up.
"We want them to make sure they are listing as many choices as possible that could be of interest to the student," he said. "When you limit the choices that you make to that small number that's when we run into some issues because then families wind up competing against a large universe of kids across New York City."
Take 15-year-old Michael Krutyansky, now a high school freshman. All of his top choices were in Manhattan, close to where he lives on the Upper West Side.
He really wanted to go to nearby Beacon High School, which draws high-performing students from all five boroughs. He also chose three other demanding high schools that give priority to Manhattan residents: Millennium, School of the Future, and Eleanor Roosevelt.
He was not alone. These are some of the most popular schools in the city, as least as measured by the number of applicants per available seats.
One of the obstacles to entry for all of them - except Beacon - was the priority granted either to residents of District 2 or to students already enrolled in a District 2 middle school. There are five academically screened high schools in Manhattan that give priority to students in District 2. Data obtained by WNYC showed more than 78 percent of students offered admissions to them last year came from District 2 schools.
But Michael's Upper West Side residence put him in District 3, just north of the District 2 boundary. He was offered his fifth choice: Harvest Collegiate High School. Michael's mother, Angela Krutyansky, successfully appealed and got him into his second choice, Millennium High School, even though it gives priority to students in Districts 1 and 2 who live below Houston Street. Michael was among about 50 from District 3 offered seats at Millennium last year.
"It really hurt me and made me feel really bad because I felt like I worked so hard in middle school," he said about the whole high school selection process.
His mother said it was unfair that there currently are no district-priority high schools in neighboring District 3.
"We're building high-rises on every corner with two and three-bedroom apartments that are attracting more families," said Krutyansky. (It should be noted that District 3 recently approved plans to convert the soon-to-be former Beacon building into a district-priority school for grades 6-12.)
But Manhattan isn't the only borough with competitive high schools that favor their local kids. Stanley Ng, a parent on the Citywide Council on High Schools, said Brooklyn and Queens have high schools with honors programs that favor students from their own districts.
WNYC data revealed that a seat in James Madison's information technology program is the most competitive in the city. Forest Hills High School's Law and Humanities Institute was third followed by the technology program at Bedford Academy High School in Brooklyn. 
And Ng said these districts would have a huge problem if their screened high schools started taking kids from other areas. Unlike Manhattan, there are not enough seats. In South Brooklyn's District 20, Ng said, there are more eighth graders than ninth grade seats.
"I've only got five high schools," he said. "Once they're filled up where do we go?"
By comparison, Manhattan's District 2 has 68 high schools. This is why Ng and D.O.E. officials said there are more choices in Manhattan than families know; they just have to be willing to look past the same handful of schools everyone else covets.