Soundcheck
Yonder Mountain String Band: Foot-Stomping, Genre-Bending Bluegrass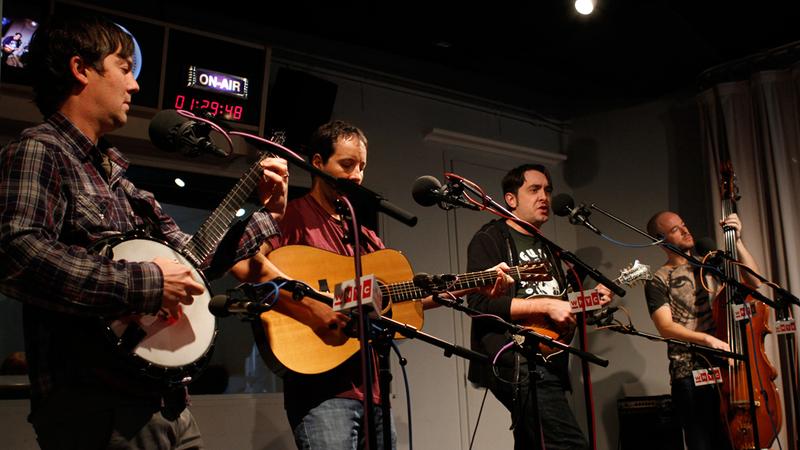 The altitude-driven, genre-challenging Yonder Mountain String Band lives on the road. So when it came time for the Colorado bluegrass outfit to get into the studio, the group tried something different. Instead of taking an extended run in the studio, Yonder Mountain String Band took time off from an ongoing tour, shacked up in a Chicago studio for a couple of days, and cut four songs.
The result of that session, YMSB EP '13, showcases Yonder Mountain String Band's incredible flexibility with mountains of energy, fast-picking solos, and foot-stomping bass lines.
Set List:
"Lay It On The Line"
"New Deal Train"
"All The Time"