Yet Another Case in New Jersey of Alleged Abuse of Power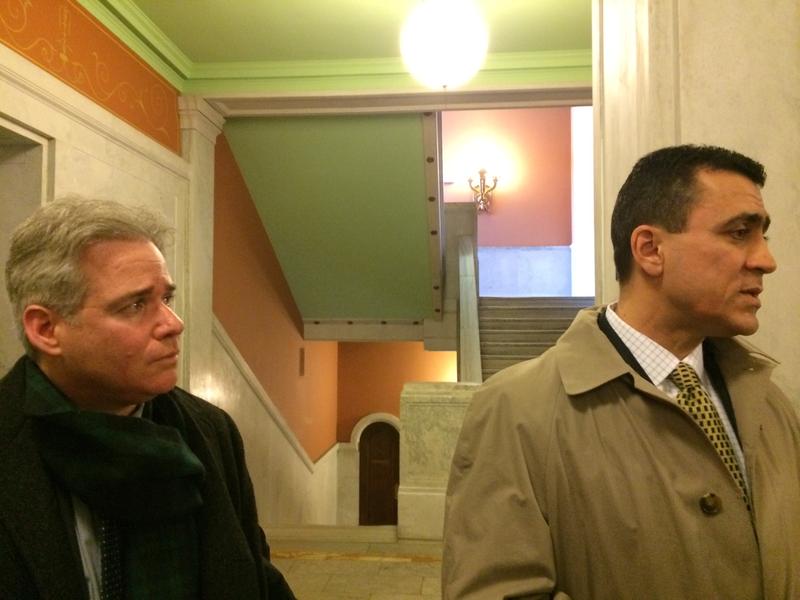 As two federal inquiries got underway into alleged retaliation by New Jersey Gov. Chris Christie and his top aides, a state appellate court heard arguments Tuesday in a case involving yet another instance of supposed political payback.
Bennett Barlyn was a prosecutor in Hunterdon County in 2010 when he secured an indictment against the county's sheriff — an ally of Lt. Gov Kim Guadagno — for alleged abuses, such as providing a fake badge to a Christie campaign donor.
But the state attorney general, a Christie appointee, took the unusual step of dismissing the indictment. Barlyn was fired when he complained.
Barlyn appeared at the appellate court in Jersey City Tuesday to obtain access to grand jury documents from the indictment to prove that the case should not have been thrown out, and that he was fired for political reasons. A deputy attorney general for the state argued that the grand jury evidence should remain sealed.
Barlyn has filed a wrongful termination suit, but he also said he would welcome a federal investigation into the matter.
There are now two federal inquiries into the Christie administration's activities: one over an alleged shakedown scheme involving Sandy aid for Hoboken, and the other over political retaliation through the closure of lanes at the George Washington Bridge. 
"Our case, like the others, involves an alleged abuse of power," said Barlyn's attorney, Robert E. Lytle.
"What the cases have taught us recently is that when there's smoke there's fire, and in our case there's smoke alarms going off all over the place."