Yeshiva University Fighting To Survive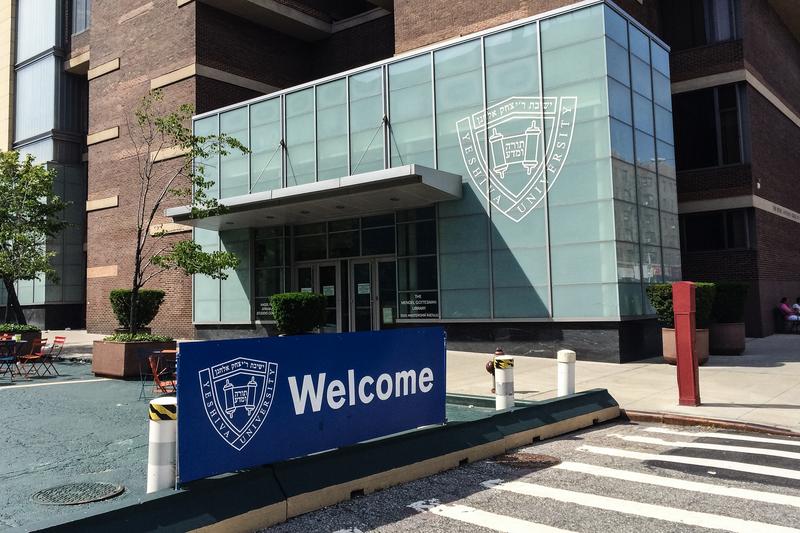 One of the city's most revered institutions of Jewish learning is teetering on the brink of insolvency. After six years of massive deficits, Yeshiva University needs to transform if it hopes to survive. Administrators are currently working on a plan to hand most day-to-day control of the university's crown jewel — the Albert Einstein College of Medicine — to Montefiore Health System.
The problems have been building for years and come after the school's current administration pushed an ambitious expansion plan that included new hiring, new programs and an expensive new research building. In addition to Einstein, the university operates the renowned Benjamin N. Cardozo School of Law, the Sy Syms School of Business and undergraduate programs that are well-known in the modern Orthodox Jewish community.
The school had to write down more than $100 million because of money it had invested with Bernard Madoff, a former university trustee who ran a notorious Ponzi scheme that collapsed in late 2008.
But that loss was only part of the problem. The university's total investment portfolio plummeted $700 million — from $1.7 billion to $1 billion — between 2007 and 2009, when the recession hit, according to financial records. It was worth about $1.1 billion at the end of last fiscal year.
A recent report from digital magazine TakePart and the Jewish Channel, a cable channel that has been billed as the "Jewish HBO," blames much of the loss on risky investing decisions pushed by board members who came from the ranks of Wall Street.
Some of those investments wound up in the funds tied to the school's own board members.
Records show that even after Madoff's Ponzi scheme blew up, the university continued to pay millions of dollars in management fees to firms connected to current and former trustees.
The school has also dipped into its investment funds as other revenue lagged.
Federal science funding has been harder to get. Grants and contracts were down more than a quarter last year compared to 2008 when adjusted for inflation.
As the deficits mounted — growing to about $100 million a year — the administration failed to act decisively, according to financial analysts. In a scathing report released in March, Moody's Investors Service analysts wrote that management's "unwillingness or inability to adjust" has meant persistent shortfalls. The university was on track to run out of cash by the end of next fiscal year, according to the report.
University President Richard Joel — one of the highest paid university presidents in the country, with annual compensation topping $1 million — declined to be interviewed. He has argued that the school's investment performance is no worse than other universities.
A statement from the university said that: "Significant business operational changes are required to enable our University to stabilize and move forward positively."
So far the administration has cut staff, frozen pay, sold buildings to raise cash, and announced just last month the deal to turn over control of Einstein to Montefiore.
Einstein has become a drain on the university's finances. Unlike other medical schools, it doesn't have its own hospital or clinical services that generate revenue.
According to an analyst at Standard and Poor's, two-thirds of Yeshiva's $64 million operating deficit last year was a result of Einstein.
In February, Einstein's dean sent a letter to some tenured faculty who, he determined, weren't bringing in enough grants. The letter informed them that their pay would be cut effective July 1.
As a result, Einstein's Faculty Senate voted to file a lawsuit by the end of this week if the dean doesn't back down, according to a member who wasn't authorized to speak on the record.
The university provided a prepared statement on the faculty unrest:
"The faculty senate action, which we hope will not result in a lawsuit, focuses on Einstein's decision to reduce salaries of a small number of tenured faculty members who have not had any external funding support for 6 or more years. Einstein leadership is well aware of the Faculty Senate's concerns and is currently working to resolve the situation. (It should be noted that the recent Faculty Senate action is unrelated to the recently announced Yeshiva/Montefiore agreement, which has the strong support of Einstein faculty.)"
Students still on campus this summer said they're aware of the turmoil but haven't been affected.
Adam Friedman, a 25-year-old graduate student, has been focused on more normal college student issues — like figuring out what to do with his life. He said he wasn't too worried about his school's future.
"The Jewish people are a people of hope, whether it's thousands of years of exile or financial problems in an institution," he said.