The Takeaway
The Beginnings of Peace? U.N. Announces 72-Hour Ceasefire in Yemen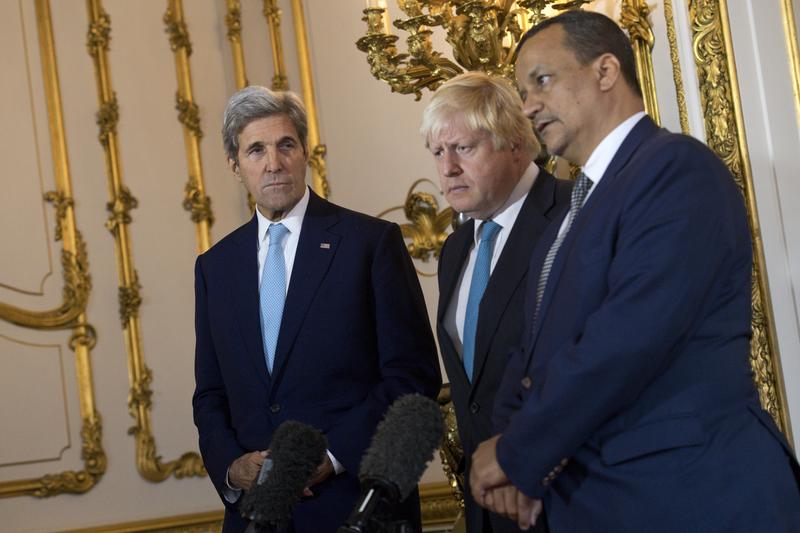 Click on the 'Listen' button above to hear this interview.
On Tuesday, the U.N. announced that a 72-hour ceasefire will go into effect tomorrow night in Yemen. The nation's civil war has killed more than 10,000 people in the last year and a half, and more than half of the population does not have enough food.
The news came after the release of American hostages over the weekend, and an exchange of missile fire late last week between American forces and Houthi rebels. The incident marked the first time the United States has fought the rebels directly in Yemen's 20-month civil war. As a result, Secretary of State John Kerry and British Foreign Secretary Boris Johnson called for an immediate ceasefire in a meeting over the weekend.
"We cannot emphasize enough today the urgency of ending the violence in Yemen, of providing for an opportunity for a political settlement which is the only way it will be resolved," Kerry told reporters alongside Johnson on Sunday.
Are we seeing the beginnings of peace? For answers, we turn to Kristine Beckerle, a Yemen and Kuwait researcher for the Middle East and North Africa division of Human Rights Watch, and Barbara Bodine, former U.S. Ambassador to Yemen from 1997 to 2001. Bodine is currently director of the Institute for the Study of Diplomacy at Georgetown University.
Related: Yemen's Civil War Leaves Tens of Thousands of Kids at Risk