The Takeaway
Supervolcano Under Yellowstone is Bigger Than Previously Thought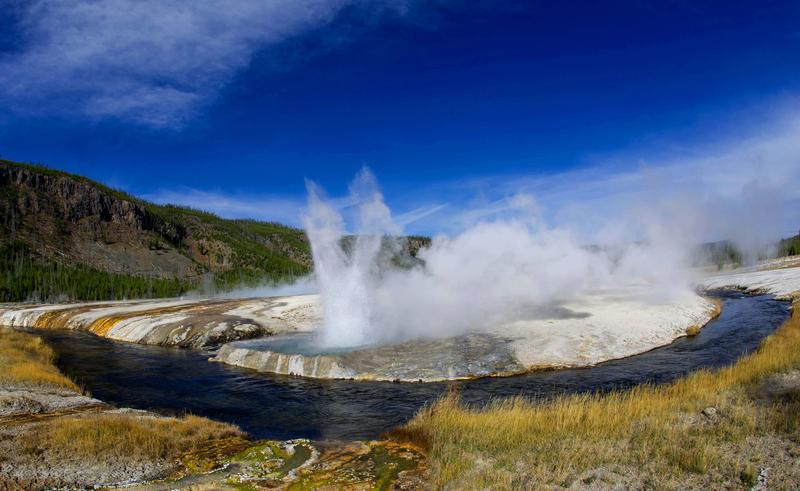 Yellowstone National Park is made up of 2.2 million acres of living, breathing Earth. And a new study indicates that the supervolcano we've long known about beneath Yellowstone is far larger than scientists previously believed.
Not 20 percent larger, or 50 percent larger, but a full two and a half times bigger than earlier estimates suggested.
David Ferguson is a postdoctoral research scientist at Columbia University's Lamont-Doherty Earth Observatory. He joins The Takeaway to explain what these findings mean.