Yellen Tells NYU Grads: It Takes Grit to Succeed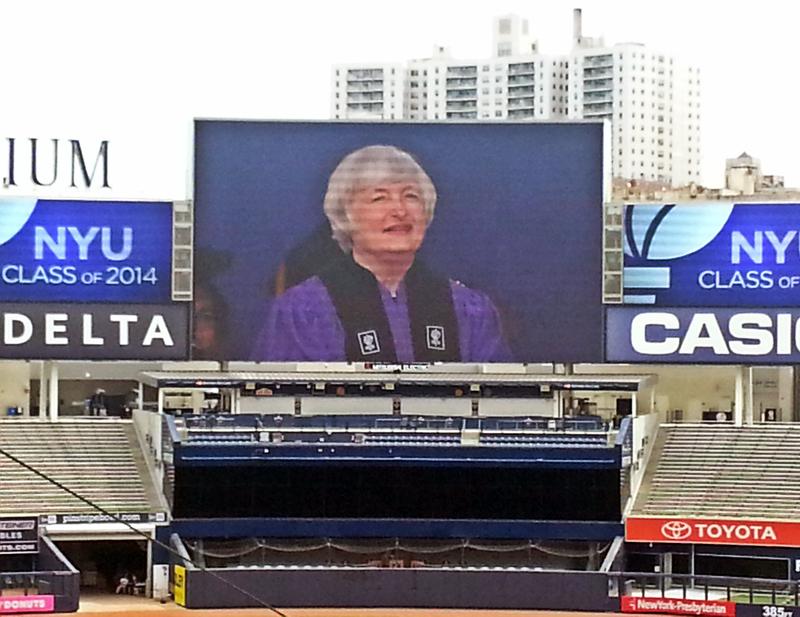 It's graduation season. The time of year when college seniors are sent out into the world with degrees and words of wisdom from well-known figures. This year, New York University's commencement speaker is someone who has the power to influence these new graduates' lives a great deal: Federal Reserve Chair Janet Yellen.
"There is an unfortunate myth that success is mainly determined by something called 'ability,'" Yellen told a crowd of more than 20,00 students and parents, assembled at Yankee Stadium.
But Yellen said the research does not bear this out. What really matters is grit, "an abiding commitment to work hard toward long-range goals and to persevere through the setbacks that come along the way," she said.
Yellen credited Ben Bernanke, with the grit to steer the US economy through the worst financial crisis in decades.
And grit, she said, is what new college grads need as well.
They're entering a job market that still has not fully recovered.