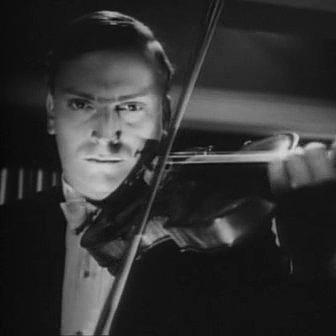 This episode is from the WNYC archives. It may contain language which is no longer politically or socially appropriate.
Menuhin introduces Mozart Sonata in B Flat Major (K. 454) and discusses reading about an orchestra's visit to the Amazon and the local people's positive response to the work of Mozart.

Recording of the largo and allegro from Sonata in B Flat is played.

Following the recording Menuhin speaks about free concerts performed in Philadelphia. He describes how tickets are made available to people who would usually not have access to this type of event, and they are treated just as any other guests to the performance. This is also ideal because many better-off city dwellers leave the city during the summer months, and these free tickets ensure a full audience.

Ends with third movement of Sonata in B Flat performed by Menuhin and Louis Kentner.
Audio courtesy of the NYC Municipal Archives WNYC Collection
WNYC archives id: 72681
Municipal archives id: LT6946