Soundcheck
The Year In Music: Sean Manning Picks The Worst Music Of 2013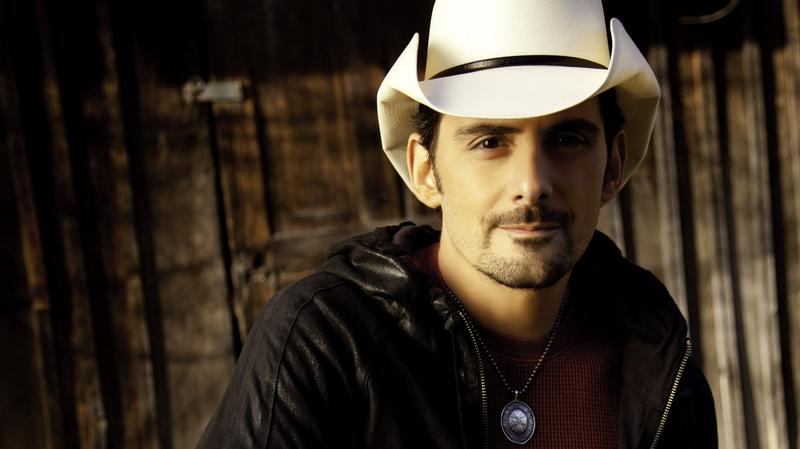 Soundcheck's weeklong look at the music of 2013 wouldn't be complete without a perennial favorite: the worst music of the year. Now, some say it's mean. Some say, "Why bother." While still others claim an inability to dislike any music. But for the rest of you (and for Soundcheck host John Schaefer), here are the year's "worsts" from Sean Manning, contributor to Esquire and author of the memoir The Things That Need Doing.
Sean Manning's Worst Music (And One Favorite) Of 2013
Worst Song: Brad Paisley feat. LL Cool J, 
"Accidental Racist"
I know what you're thinking: Sean, you've had it out for Brad Paisley ever since he married the daughter from Father Of The Bride. Okay, so maybe I did watch the VHS of that movie an unhealthy amount when I was in middle school. But that has nothing to do with this song's awfulness! It's not just the totally offensive and condescending message. Or the fact that apparently LL Cool J doesn't have a publicist. It's also the sheer number of clichés used: "elephant in the corner," "can of worms," "walkin' on eggshells," "walk a mile in someone else's skin," "bygones be bygones." "Can't rewrite history, baby," LL says at the end of the song. If only he could when it came to doing this song.

 
Worst Music Video: Corey Feldman, "Ascension Millenium"
It was tough to pick worst video when this year was so full of them. There was 40-something Fred Durst sitting on the toilet in a Limp Bizkit video. There was the lazy and misogynistic video for Robin Thicke's "Blurred Lines." There were Kim Kardashian's air-brushed nipples in Kanye West's "Bound 2" video. There was the abominable "Harlem Shake" and the thousands upon thousands of annoying YouTube videos it spawned. Even freaking Tan Mom had a video.

But none of them are as bad as former child star Corey Feldman's video for his song "Ascension Millenium" — which the best I can tell also doubles as a promo for some energy drink. It's got it all: Feldman doing a "Smooth Criminal" impersonation, Sean Astin reprising his role from Goonies (which Feldman also starred in), some random dude in a Chef Boyardee hat serving Feldman pancakes, and possibly the worst green screen you'll ever see in your life.

 
Worst Enigma: Morrissey
Morrissey wrote a memoir in 2013. Everybody says it's amazing. But I wish he didn't — for the same reason I wish Dave Chappelle hadn't toured this summer after eight years of living in near seclusion. In this age of social media and over-sharing, we need all the recluses we can get. We need more public figures who are shrouded in mystery. Morrissey was always one of the those guys. His mystique was as much a part of his allure as that famous pompadour, and I always wished both his hair and his secrets would never recede.
Worst Sign That I'm Getting Old: Britney Spears' Las Vegas Residency
There was a time when Las Vegas residencies were reserved for musicians my parents listened to: Elvis, Frank Sinatra, Elton John, Celine Dion. At the end of this month, Britney Spears starts a two-year residency in Sin City. I'm surprised how much this has bothered me.

At first I tried to play it off like, "Oh well she's only 32 -- she's way younger than any of those people when they they did their Vegas residencies." But then I Googled what age Elvis got to Vegas: 34! I'm 34! Elvis was basically retired at my age! What the hell am I doing with my life!
Worst Trend: Musicians Trying to Be Performance Artists
2013 was the year musicians wanted to be art stars. Jay Z performing his song "Picasso Baby" for six hours straight at New York's Pace Gallery and going nose to nose with Marina Abramovic. Abramovic getting Lady Gaga going nude in a video. The National performing their song "Sorrow" for six hours straight at MoMA. Madonna doing an Elliott Smith cover at New York's Gagosian Gallery.

For musicians to ally themselves with arguably history's biggest art bubble -- which saw a painting by Francis Bacon set the record for most expensive piece of art ever sold at auction (a cool $142,405,000) -- while the majority of the country still claws its way out of a recession is just so totally gauche. Luckily there's a new Springsteen album in January!
My Favorite Music Thing of 2013: Kanye West's Yeezus Tour
I loved Kanye's tour for the exact opposite reason I hated those other musicians trying to be performance artists. Kanye didn't alienate average fans by taking his music to an art gallery. Instead, he brought the art gallery to them. The tour's mise-en-scène was an homage to cult South American art film director Alejandro Jodorowsky. The masks Kanye wore could've been -- and many speculated were—designed by Maison Martin Margiela.

The unprecedented 60-foot suspended video screen was as imposing as Richard Serra's steel sculptures and as mesmerizing as James Turrell's skyspaces. Kanye brought this high-art sensibility to the arena setting and shared it with tens of thousands of people -- rather than just the hundred or so who were lucky (and important) enough to squeeze into some cramped gallery in Chelsea.