Soundcheck
The Year In Music: eMusic's J. Edward Keyes Shares His Favorite Albums Of 2013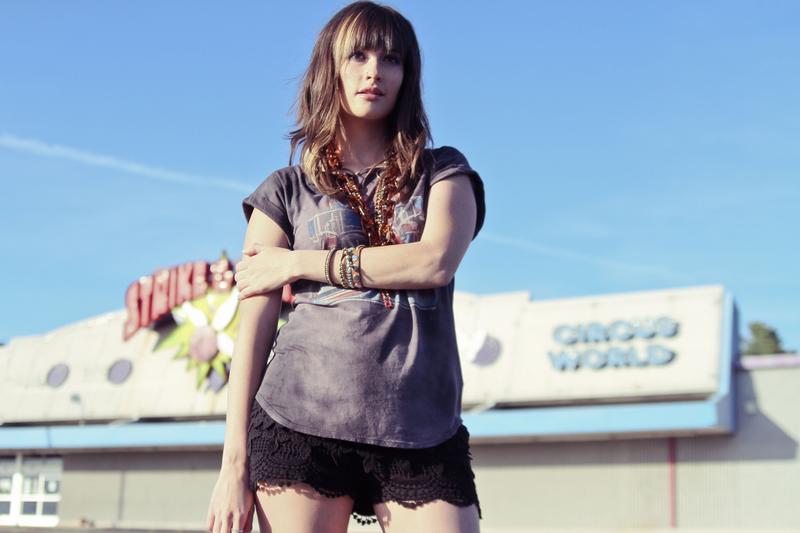 If J. Edward Keyes, editor-in-chief of eMusic, could characterize this past year in music with a single word, he'd use "panic."
"As the market starts to collapse and genres start to shift, what's been fascinating is watching artists try anything and everything to get people's attention," Keyes explains. "Also, from a purely sales perspective, people really going out on a limb and trying novel sales approaches -- everything as new as say dropping a surprise pop album at midnight."
Hot on the heels of eMusic's immersive "Year in Music" recap, Keyes shares his five favorite albums of the year, including a "hidden gem" from, yes, the Bed Wettin' Bad Boys.
J. Edward Keyes' Best Albums Of 2013:
Kanye West, Yeezus
"To say right out of the gate, this record has some problems. Lyrically, there are some very problematic things, particularly as it relates to gender issues and sexual politics. Sonically, I think this record is incredibly brave. It's the first time an artist of Kanye's stature is taking a large step forward and is trying to define the conversation and say, 'This is what pop music should sound like.' It's really abrasive, you have lots of really harsh synths -- it reminds me of a lot of industrial music that was coming out of Chicago in the late '80s. It very proudly has no cover art, no clear single. And it really is him throwing down the gauntlet and trying to make a record that's true to what it sounds like in his head -- for better and for worse."
The Knife, Shaking The Habitual
"Where Kanye's record is really focused on racial politics in America, what I love about The Knife record is that it's really focused on economic politics and gender politics in America. I feel like you could put the two of them together and have a really interesting cultural study of 2013.

"Their initial sound was a darker shade of electro-pop, but it was still very listener-friendly. This new record is proudly not very listener-friendly. In the center of it, there's a 20-minute drone piece, 'Old Dreams Waiting To Be Realized;' most of the songs stretch on for nine or ten minutes and it takes a lot of work to get into it. They really wanted the record to be a manifestation of the kinds of political texts they were reading -- both lyrically and sonically too. They were trying to find out 'How do we apply feminist theory to songwriting? What does queer theory sound like as a song?' The fact that they went there is really brave and daring and really audacious."

 
Kacey Musgraves, Same Trailer Different Park
"I have to say, Kacey Musgraves wrote, hands down, my favorite song of the year: "Follow Your Arrow." She's operating within contemporary country music -- traditionally a very conservative genre, very right-leaning. Her album, Same Trailer, Different Park is really bold in questioning a lot of what's been accepted in country music to this point.

"Follow Your Arrow" is questioning a lot of things: It's questioning herd mentality, it's questioning conformity. And the boldest thing about it, as far as I can remember: it's the first country song that's openly endorsed gay relationships, gay marriage. And one of the finer lyrics in the song is "say what you think, love who you love." It's a powerful song and it's really moving the genre forward."

 
Sky Ferreira, Night Time, My Time
"I love this record so much… You got the sense that she was being groomed to go in a certain direction, and she very defiantly pushed against that, which resulted in this fantastic record -- which is the absolute definition of unpretty pop music… When I saw her perform at Pitchfork [Music] Festival last year, I was blown away because she broke down crying in the middle of one of the songs. And it didn't seem affected… she was having a real moment on stage. That kind of fearlessness is throughout this record and it really grabs at you."

 
Hidden Gem:
Bed Wettin' Bad Boys, Ready For Boredom
"They're a band from Australia -- one of the members of the band, Nic Warnock, runs the a label in Australia called R.I.P. Society; they are an excellent label and I would strongly recommend everyone checking them out. [Bed Wettin' Bad Boys is] like a drunker version of The Faces. It's really proudly messy and sloppy, great kind of bar rock, with like passing attention to detail. And I love stuff that's so sloppy like that, and this really delivers on that."