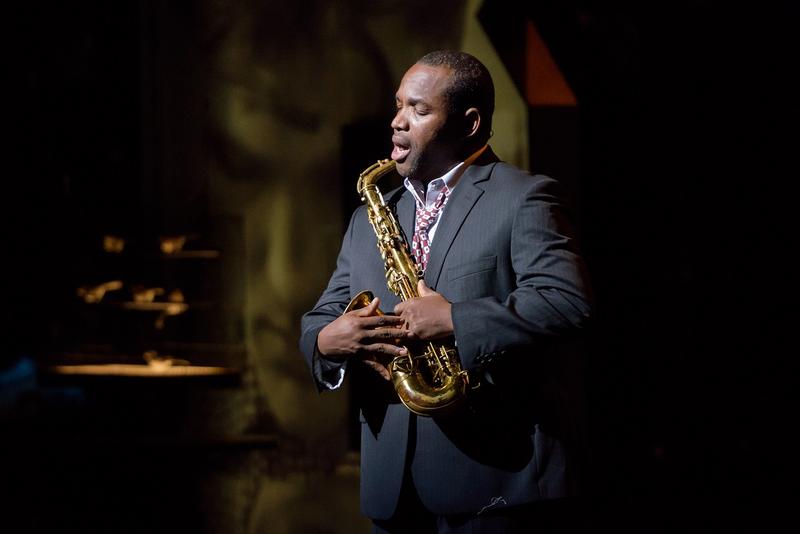 Yardbird's cultural intersections are complex.  Earlier this year the new chamber opera by Daniel Schnyder and Bridgette A. Wimberly made its New York debut at the Apollo Theatre. Presenting an opera in a historically black-run music hall typically home to jazz and soul music is odd, and using opera as a way to chronicle the life of prolific jazz musician and bebop pioneer Charlie Parker is also odd. However, what defines these art forms isn't unequivocal. Because of that, they have the capability to adapt and illustrate many different types of narratives, and pairing these differing musical traditions helps paint a more complete picture of the American identity.  
Yardbird, isn't the first time jazz influenced the making of an opera. The first American Opera was Porgy and Bess. When Gershwin wrote Porgy and Bess, the intent was to create a true jazz opera, which is why it was written for an all-black cast. Mixing European-born opera with jazz, born in black communities, captures the cultural complexities of America. Porgy and Bess also made its premiere in an unlikely space for opera. Racial tensions of the 1930's pushed the production to a Broadway theater. Almost 70 years later Porgy and Bess remains a well-known, beloved, and frequently performed opera. 
Fast forward to 2016. Yardbird premieres in a hall not intended for opera, and a message of inclusion is made. Like Porgy and Bess, the opera illustrates lives not heavily associated with European-born opera, but unlike Porgy and Bess, Yardbird was created with the influences of diverse perspectives. Swiss composer Daniel Schnyder collaborated with black librettist Bridgette A. Wimberly to form a story the speaks to multiple musical traditions. Tenor, Lawrence Brownlee, with voice, recreates what Parker did with his saxophone. If we only consumed certain music under specific conditions, we wouldn't have the benefits of pieces like Yardbird, or Porgy and Bess, which help create an understanding of narratives different from our own. With so much of the nuances of our multicultural country missing from textbooks and museums, writers and performers serve as the vessel for bringing us a deeper understanding of American history and culture. Listen above to the full opera from the Apollo Theatre, hosted by WQXR's Terrance Mcknight.