Yankees to Retire Jeter's No. 2, Last Single Digit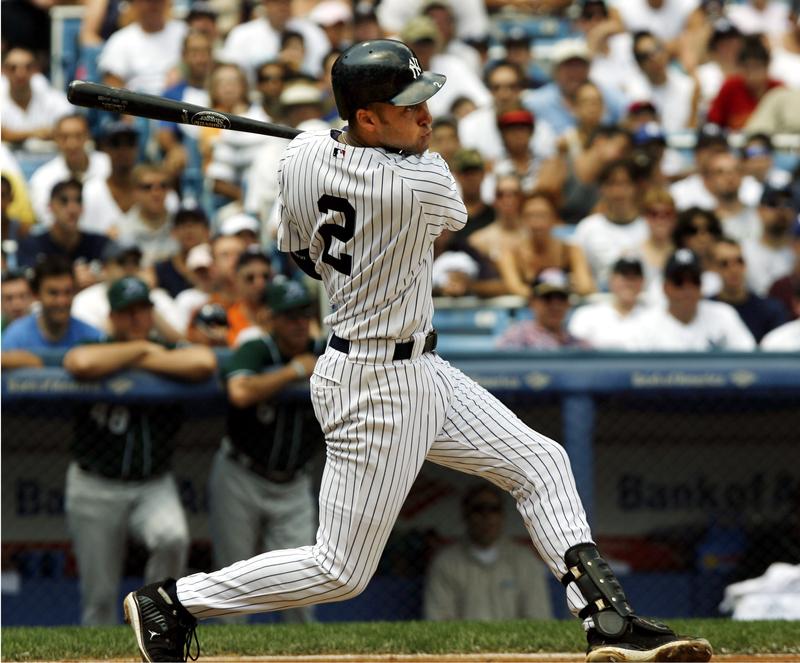 Derek Jeter's No. 2 is being retired, the last of the New York Yankees' single digit jersey numbers.
The Yankees said Tuesday the number will be retired on May 14 before a Mother's Day game against Houston, and a plaque in his honor will be unveiled in Monument Park during the ceremony.
Jeter's number is the 21st retired by the team. He won five World Series titles and was a 14-time All-Star during a 20-season career that ended in 2014. He ranks sixth in Major League history with 3,465 career hits.
Jeter's No. 2 will join the previously retired No. 1 (Billy Martin, 1986), No. 3 (Babe Ruth, 1948), No. 4 (Lou Gehrig, 1939), No. 5 (Joe DiMaggio, 1952), No. 6 (Joe Torre, 2014), No. 7 (Mickey Mantle, 1969), No. 8 (Yogi Berra and Bill Dickey, 1972), and No. 9 (Roger Maris, 1984), along with 12 other Yankees whose retired jerseys ran into double digits.