Soundcheck
Wyatt Cenac, Live In Brooklyn; Russell Simmons On Def Jam At 30; Little May Plays Live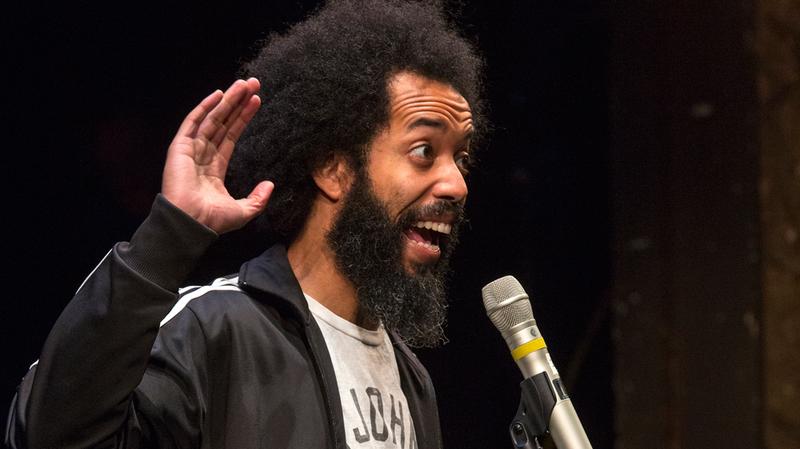 In this episode: Earlier this year at RadioLoveFest at BAM, comedian Wyatt Cenac previewed some of his upcoming comedy album and special called Brooklyn. Well, that special just premiered this week – so we thought we'd revisit some of his hilarious set -- about stinky subway cars, being mistaken for a pothead, and the time he unwillingly babysat a child on the street.
Then: Russell Simmons is the entrepreneur and entertainment mogul who co-founded Def Jam Records among a plethora of other highly successful business ventures. Simmons shares some memories from those early days and reflects on 30 years of Def Jam.
Then: The three Australian women who make up Little May blend folk harmony vocals with a catchy pop sensibility – and maybe something a little subversive and darker. Hear the trio perform in the Soundcheck studio.