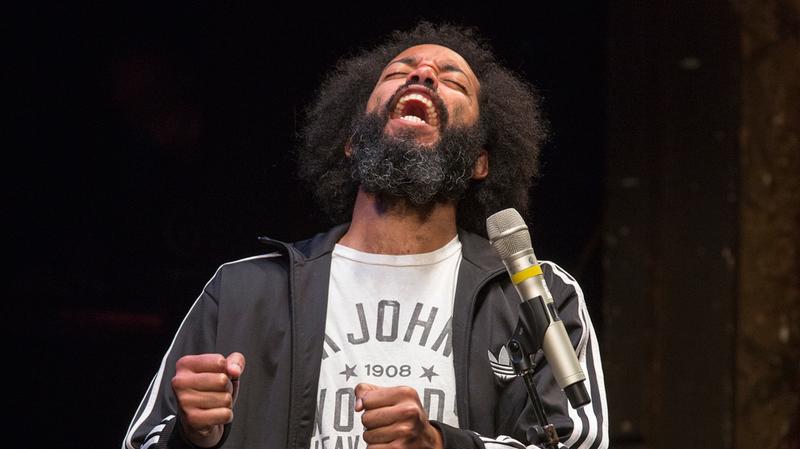 You likely know Wyatt Cenac for his work on The Daily Show with Jon Stewart, where he was a correspondent and writer for half of the last decade. But since he left the show at the end of 2012, the New York-based stand-up comedian, actor and writer, has kept especially busy on screen and on stage. Cenac can be seen in Mike Birbiglia's film, Sleepwalk With Me, and Medicine For Melancholy, which was nominated for three Independent Spirit Awards. He can next be seen in David Cross' film Hits, which premiered at Sundance earlier this year.
Cenac is now set to release a follow-up to his 2011 Comedy Central special, Comedy Person, with BROOKLYN, his forthcoming album which will sold only on vinyl in early fall 2014.
During a hilarious stand-up set for Soundcheck's RadioLoveFest show at the BAM Harvey Theater on June 7, 2014, Cenac previewed some new material about stinky subway cars, being mistaken for a pothead, and the time he unwillingly babysat a child on the street.