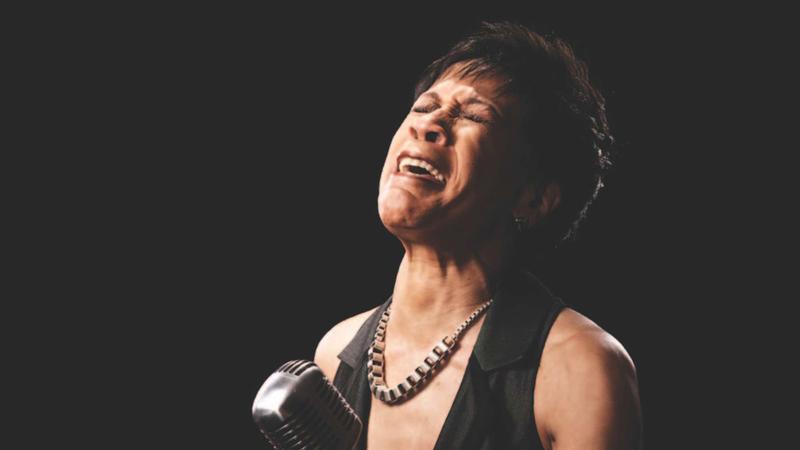 Recently, Soundcheck got a note from from Alena Jones -- a book buyer for Brooklyn's Spoonbill and Sugartown Books in Williamsburg -- with this question:
"Music books overwhelmingly focus on male musicians and men in the music business. I'm wondering if you, musical sages of WNYC, have any suggestions for books by women or about female musicians. Just Kids is one of our all-time bestsellers, and we also do well with Will You Take Me As I Am (Michelle Mercer), She Bop (Lucy O'Brien), and Bad Reputation (Dave Thompson). Do you have any other possible suggestions?"
So this week, help us help Alena! Give us your pick for a great book about women in music: a biography, a history of a movement, or a music book written by a woman. Post your pick in the comments, send us a tweet @Soundcheck, or leave us a voicemail at 866-939-1612. (We might play your message on the air!)
In the meantime, here's a greatest-hits roundup of some great music books about women we've featured on Soundcheck.
What Are You Doing Here?
A Black Woman's Life And Liberation In Heavy Metal
by Laina Dawes 
Laina Dawes chronicles the heavy metal music world as a fan, journalist, and photographer. She writes about music, as well as her own experiences with extreme music: "I was always wondering why I was the only black person at a show. I thought it was important to [share] my journey into heavy metal."

Hear the interview on Soundcheck below.
Girls Like Us
Carole King, Joni Mitchell, Carly Simon — And The Journey Of A Generation
by Sheila Weller 
Bestselling author Sheila Weller looks at the lives of iconic singer-songwriters of the 1960's and '70s, like Carole King, Joni Mitchell and Carly Simon. Weller takes a close look at their music, and the revolutionary era that inspired it.

Hear the interview on Soundcheck below.
A Woman Like Me
by Bettye LaVette
The book begins: "A vicious pimp was precariously holding on to my right foot as he dangled me from the top of a 20-story apartment building." Still a teenager, LaVette already had two top-20 singles behind her -- and years of hard times ahead. This autobiography of a veteran R&B singer follows LaVette's highs and lows trying to make it in the music business.

Hear the interview on Soundcheck below.
Queens Of Noise: The Real Story Of The Runaways
by Evelyn McDonnell
The all-girl rock group The Runaways enjoyed short but explosive popularity in the '70s. The group's story has been told on screen and in print, but writer Evelyn McDonnell has written a book that takes a closer look at the different accounts of the band's story.
Hear the interview on Soundcheck below.
Black By Design
A 2-Tone Memoir
by Pauline Black
Pauline Black has held the crown as "The Queen of Ska" since she started performing with the British band The Selecter in the '70s. In her memoir, Black remembers her childhood growing up as an adopted mixed-race child in London and how American music influenced her.

Hear the interview on Soundcheck below.
Out Of The Vinyl Deeps: Ellen Willis On Rock Music
ed. Nona Willis Aronowitz
Ellen Willis wrote music criticism for The New Yorker for seven years as the publication's first ever pop music critic and one of the few female music journalists of her era. Her daughter, Nona Willis Aronowitz (a past Soundcheck contributor), has edited a collection of Willis' writing after her death.

Hear the interview on Soundcheck below.
Hellbent For Cooking: The Heavy Metal Cookbook
by Annick Giroux
Chef Annick Giroux compiled hardcore recipes for cooks and metal fans alike. Hellbent For Cooking contains 101 recipes Giroux has sourced from the bands like Sepultura, Anthrax, Impaler, and other scary foodies.

Hear the interview on Soundcheck below.
I'm Your Man: The Life Of Leonard Cohen
by Sylvie Simmons
Simmons wrote this biography of Cohen by drawing on interviews she conducted with Cohen, in addition to the many women who have shaped his work. She examines his early life in Montreal and his later years as a singer, songwriter and poet. 

In addition, Simmons has written the musical biography Serge Gainsbourg: A Fistful Of Gitanes. 

Hear the interview on Soundcheck below.
Girl Power: The Nineties Revolution In Music
by Marisa Meltzer
The rock of the 1990's in American gave rise to two distinct brands of feminism: the gritty riot grrrl scene and the glitzy "girl power" of the Spice Girls. Marisa Meltzer looks at the relationship between the two in Girl Power, and discusses how they influence the female music stars of today.

Hear the interview on Soundcheck below.
No Regrets: The Life Of Edith Piaf
by Carolyn Burke
Burke's biography of "the little sparrow" examines Piaf's life from a childhood on the streets to a life as an elite star who wrote many of the lyrics to her iconic songs, including "La Vie en Rose."

Hear the interview on Soundcheck below.
Plus, a few more:
The Girls' Guide To Rocking: How To Start A Band, Book Gigs, And Get Rolling To Rock Stardom by Jessica Hopper
The Original 1982 by Lori Carson
Stormy Weather: The Life Of Lena Horne by James Gavin
Little Girl Blue: The Life Of Karen Carpenter by Randy L. Schmidt
Society's Child: My Autobiography by Janis Ian
Girls To The Front: The True Story of the Riot Grrrl Revolution by Sara Marcus