The Takeaway
Shaun King: On The Frontlines of The Struggle for Racial Justice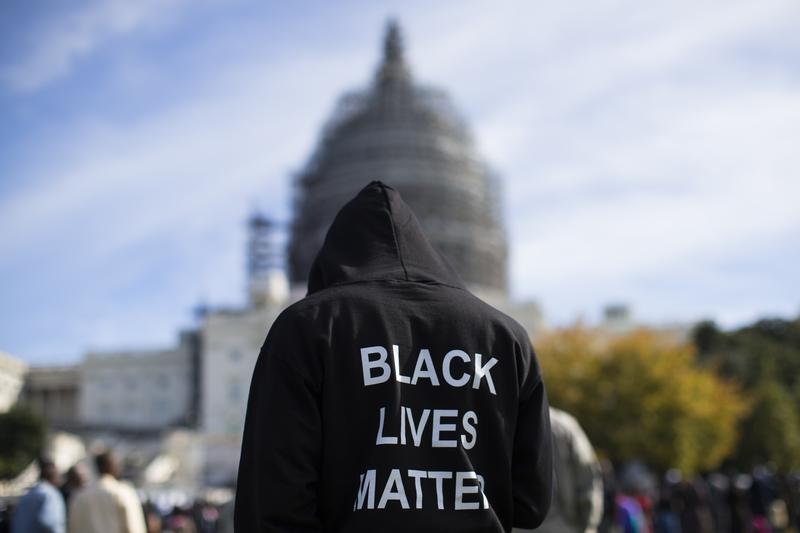 Click on the 'Listen' button above to hear this interview.
Since Donald Trump was elected on November 8th, more than 1,000 incidents of bias-related harassment have occurred in the United States, according to the Southern Poverty Law Center. But racially-motivated crime is nothing new in America. 
It's something that Shaun King, columnist for The New York Daily News, has examined on a global scale, from close to home, to around the world. In his role, King writes everything from police shootings to random acts of racism across the country. He's an active voice in the Black Lives Matter movement, he's friends with Colin Kaepernick, and respects how he's elevated the movement to the sports arena. Earlier this month, on the 61st anniversary of the launch of the Montgomery Bus Boycott, he launched the "Injustice Boycott," an organized resistance, against racial justice and police brutality in the United States.
King evaluates justice everyday, but maybe not in the way that many of us digest the news. He makes an index to figure out if things are getting better or worse in our nation. He tracks the number of hate crimes, people killed by police, and those who are currently incarcerated. He compares those stats to historical standards, and asks how this year compares to last, or even decades ago?
King says by those measures, in comparison to the days of the civil rights movement in the 1950s and '60s, where we are today is significantly worse.