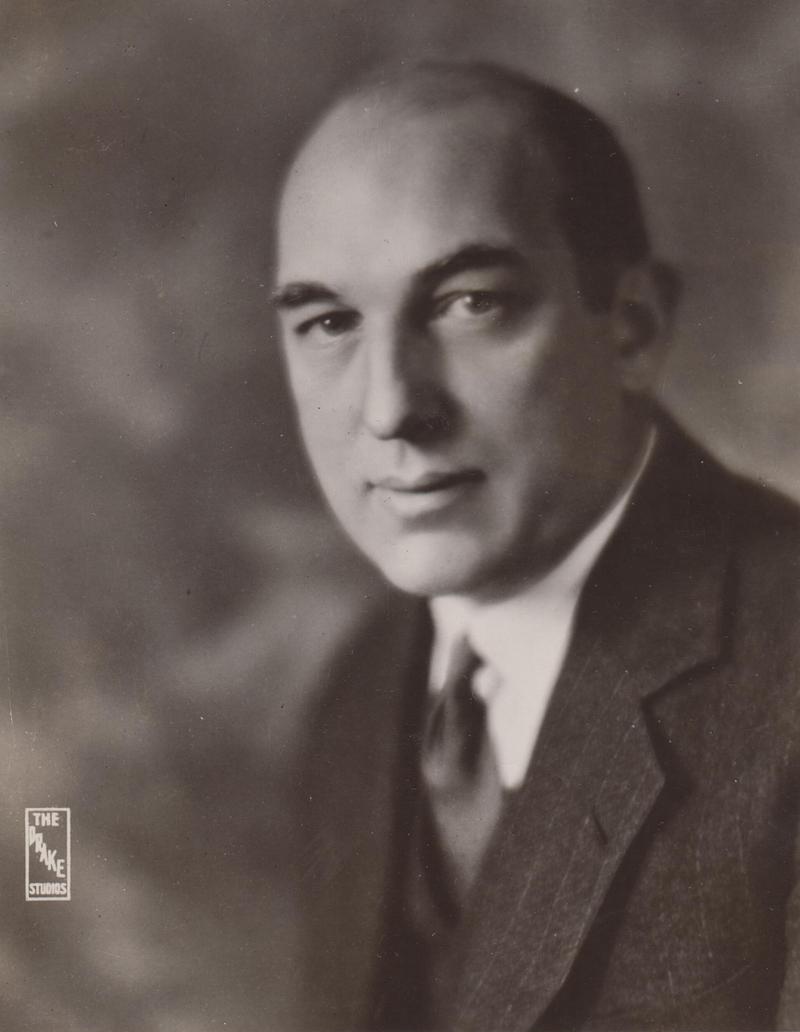 From the October 1941 WQXR Program Guide:

Mr. Spaeth, radio's famous "Tune Detective" , is an author, music critic and commentator of wide reputation. He addresses this message to WQXR's listeners as President of the National Association for American Composers and Conductors.
American music seems to be well on its way toward that interesting condition known as "coming into its own." The days are definitely over when self-appointed critics maintain a patronizing attitude toward our native compositions, while the public and composers themselves joined in the apologetic expression of a deep-seated inferiority complex.

Gone are the days, also, when a huge audience of civilized people allowed its ordinary principles of common sense to be subordinated to a slavish devotion to foreign names, foreign blood, and foreign training, at the expense of a musical culture that long ago proved its worth.

The music of America is no longer a foundling, a stepchild or an outcast in its own country. A lively interest has been developing steadily on the part of music-lovers of all kinds, generally resulting in an honest recognition of the things that are obviously good and a willingness to listen to those whose value has still to be proved.

The term "American music" has gradually assumed some stability and consistency of meaning, and now represents a practical product of wide appeal and still wider possibilities. To some people the phrase has meant chiefly jazz, with perhaps a little Foster, and barber-shop harmony thrown in. Others think of American music entirely from the folk angle, arguing hotly over the relative significance of Indian rhythms, Negro spirituals, mountain ballads and cowboy laments. Still others insist upon the unique importance of America's contribution to modernism, and refuse to listen to anything but the extreme distortions of musical convention, regardless of resulting dullness or ugliness.

All these points of view are now merging in a real appreciation of what America has to offer musically, and all these elements are playing some part in the creation of a great body of composition which the general public has just begun to discover for itself.

The surest and most effective way of bringing this material to the attention of an increasingly representative audience is through the use of phonograph records and the radio. First performances are not important. It is the tenth, the twentieth, the fiftieth performance that counts. Even the great masters of music had to enjoy constant repetition before their works became the household words they are today. If the American composer is dependent on an occasional hearing in the concert hall or the opera house, he cannot possibly make much progress in the estimation of the public. He must reach a far bigger audience, not once, but over and over again.

In this schedule of radio programs offered during the month of October by station WQXR will be found a new series, starting on Sunday, October 5, and running from 2 to 3 p.m. every Sunday throughout the month. Its continuance beyond these four Sundays will depend somewhat on the interest of this station's listeners and the comments which they are invited to make.


The name of the new program is "Meet American Composers", and it will definitely live up to this title. Each week a number of records of American music will be played, with comments by this writer, assisted by such authorities as John Tasker Howard, author of "Our American Music" and "Our Contemporary Composers"; Carleton Sprague Smith, Director of the Music Department of the New York Public Library, and Eddy Brown, Musical Director of WQXR. Distinguished guests will be interviewed, expressing their opinions of American music in person, and each week a living American composer will be present to answer questions regarding his own work.
The materials of these programs will then be distributed to local radio stations all over the country, through the National Association for American Composers and Conductors, with whose cooperation they have been prepared. This will make it possible to hear a program of American music at least once a week on every station in the United States. Records are already available in the Victor and Columbia catalogues, and more are scheduled to be released in the near future.                             
The programs will contain folk music, compositions of historical interest and honestly popular works as well as the best examples of contemporary musical creation, and every taste should find ample material for its own satisfaction. It is a mistake to think of American music as something that must be presented as a patriotic duty. WQXR is prepared to prove that there is an unlimited supply of truly attractive American music to be had for the listening.
__________________________
Photo:Sigmund Spaeth,  "The Tune Detective," Courtesy of NYPL Digital