Soundcheck
World's Most-Used Musical Sequence; Five-Part Harmonies With Pentatonix; How To Ruin Your Band Name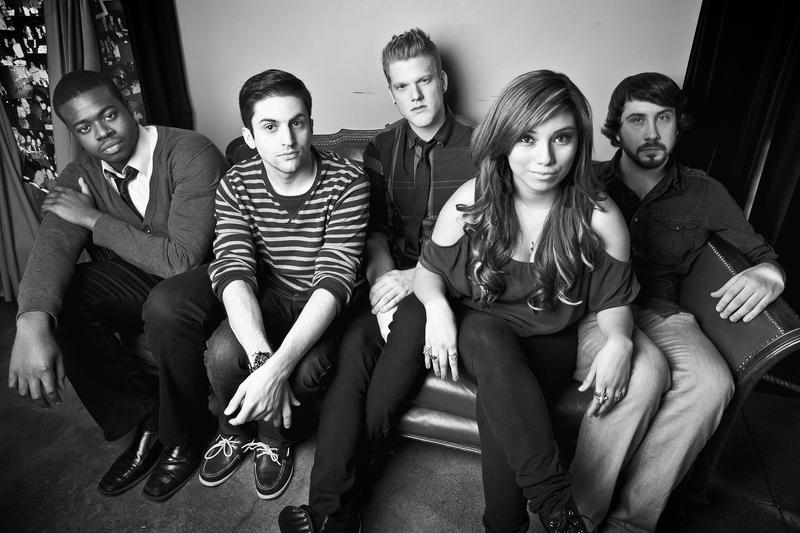 In this episode: David Garland, host of WNYC's Spinning On Air, has compiled more than 50 tracks that feature the distinctive musical footprint known as the Andalusian Cadence. In a conversation with Soundcheck host John Schaefer, Garland argues that the so-called "Diatonic Phrygian Tetrachord" may be the most-used theme in Western music, and he explains how -- and why -- you can hear this sonic architecture in everything from "Greensleeves" to *NSYNC.
And: the young vocal quintet known as Pentatonix performs in the studio. The Texas-based a cappella group won NBC's The Sing-Off back in 2011, scoring $200,000 and a recording contract with Sony. Since then, they've put out two full length albums (PTX Vol. I and II) and racked up hundreds of millions of YouTube views. The group stops by our studio to share a couple of originals and a few of their famous covers, and to talk about their skyrocketing pop career. 
Plus: Dan Ozzi is the editor for VICE's music site, Noisey, and he has a problem with band names. Lots of problems, actually. He talks about a few of them and explains why he shouldn't have to know decades' worth of history to understand a name like SUNN O))).
This is an encore edition of Soundcheck.