The Takeaway
Millennials Usher in New Era at World Chess Championship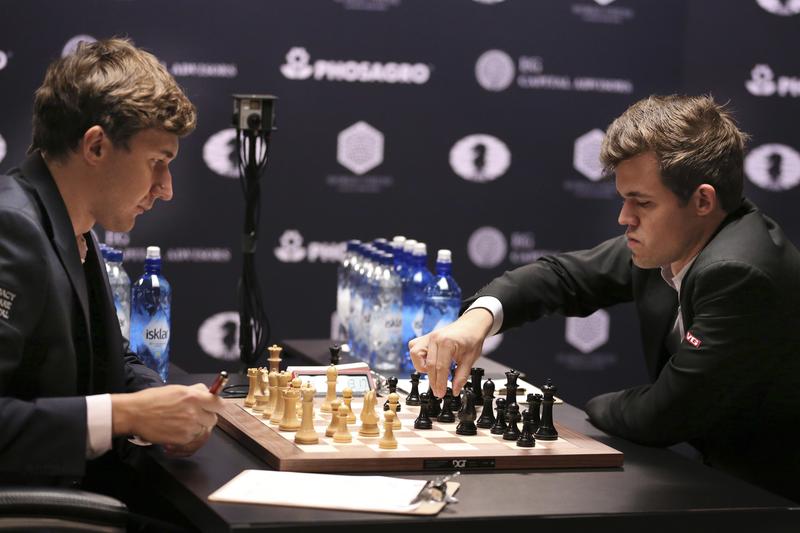 Click on the 'Listen' button above to hear this interview. 
The 2016 World Chess Championship goes into its final game on November 30th between the number one defending champion, Magnus Carlsen of Norway, and Sergey Karjakin of Russia. The players have so far been tied, and now must face off in a set of rapid fire rounds.
The championship is taking place in New York City for the first time in 21 years. Although the geopolitical overtones of this chess championship are more timid than past match-ups, such as the 1972 battle between American Bobby Fischer and the Soviet-backed Borris Spassky, it comes at a time of increased tensions between the east and west.
The two players, both in their mid-twenties, are the youngest to meet for the world championship. And their success could be a sign of a new age of chess, says Maurice Ashley, a chess grandmaster.