On World AIDS Day, Growing Concerns About Incoming Administration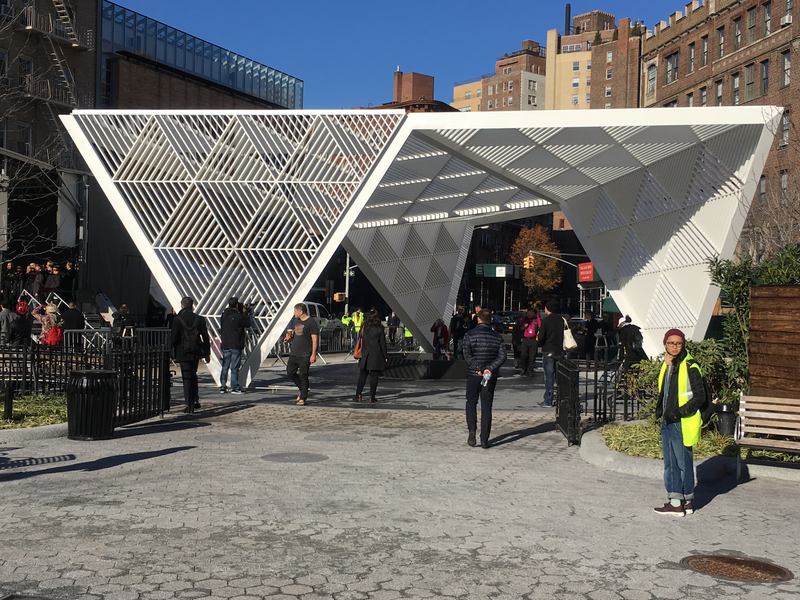 Across the street from the site of a former Greenwich Village hospital that treated many of New York City's earliest AIDS victims, a new memorial is being dedicated Thursday to mark World AIDS Day. 
But even as the St. Vincent's Triangle memorial commemorates the 35 million people worldwide who died from the disease and the 37 million more surviving with HIV, some are concerned that the immediate future may not hold much promise. While in New York City there's a declining number of people testing positive for HIV, health officials say black and Hispanic men are still disproportionately affected by HIV/AIDS in New York. And so far, the incoming Trump administration includes many with records of opposing LGBT rights. Vice President-elect Mike Pence, who oversaw a massive HIV outbreak as governor of Indiana, has been a public advocate for gay conversion therapy.
Steven Thrasher, writer-at-large at the Guardian U.S. and doctoral fellow in American studies at NYU, wrote about the battle that's still left to fight. He said the monument shouldn't hide the fact that the virus is far from eradicated.
"Even though a lot of people got access to drugs in the mid-90s, and HIV became something that was manageable and did not have to turn into lethal AIDS, it's still very much an epidemic around the country and around the world that does not need to be forgotten," he said. "A huge part of the way the virus moves is through poverty, through systemic racism, through access to healthcare."
Thrasher spoke Thursday morning with WNYC's Richard Hake. You can hear the interview above.