Note to Self
10 Stellar Work/Life Balance Pick-Me-Ups (And Counting)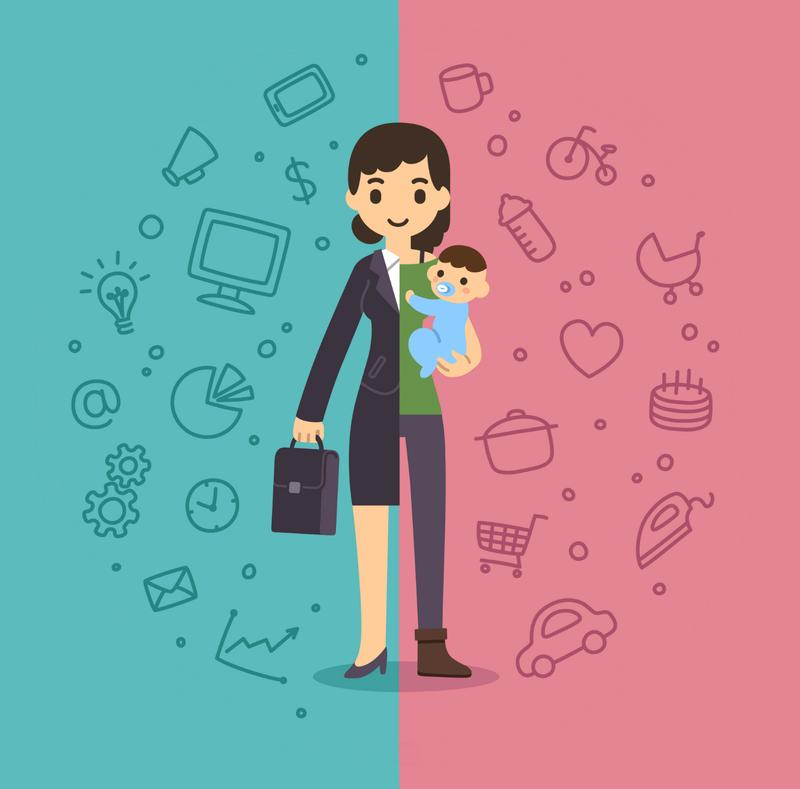 All this month, we're covering motherhood, entrepreneurship and work/life balance with our series "Taking the Lead." 
What are your favorite stories and resources about finding/losing/lamenting over work/life balance? On those days when you feel SPENT, where have you found solace or just some good (or entertaining) information? 
Manoush got the ball rolling by sharing a list (#1-10) of the top things that she's read and listened to and that have helped her through. Continue to share with us in the comments below or on Twitter or Facebook and we will keep updating the list with your suggestions to create a master list. 
1. Brooke Shields, Recovering Daughter with Anna Sale on the Death, Sex & Money podcast
Anna talks with Brooke about the treatment that she received for postpartum depression.
2. Tweak It: Make What Matters to You Happen Every Day by Cali Yost
"A comfortable work+life fit can be achieved through making small, consistent, everyday changes"
3. A Portrait of the Artist As a Young Mom by Kim Brooks in New York Magazine 
Is domestic life the enemy of creative work?
4. The Milk Memos: How Real Moms Learned to Mix Business with Babies-and How You Can, Too by Cate Colburn-Smith
"Actual journals kept by a group of IBM women during their visits to the company's employee lactation room."
5. Operating Instructions: A Journal of My Son's First Year by Anne Lamott 
"Lamott struggles not only to support her little family by her wits and her writing."
6. Overwhelmed: Work, Love, and Play When No One Has the Time by Brigid Schulte
"A book about time pressure and modern life."
7. The Bitch in the House: 26 Women Tell the Truth About Sex, Solitude, Work, Motherhood, and Marriage by Cathi Hanauer
"Women today have more choices than at any time in history, yet many smart, ambitious, contemporary women are finding themselves angry, dissatisfied, stressed out."
8. When Women Decide with Ashley Milne-Tyte on The Broad Experience podcast
A conversation with Therese Huston, author of How Women Decide: What's True, What's Not, and What Strategies Spark the Best Choices.
9. The New You... It'll Do with Hillary Frank on The Longest Shortest Time podcast
Postpartum body changes, and how you're supposed to feel like YOU when those changes don't change back. 
10. Of Creeps and Crèches in The Economist
French working women get universal child care — and universal harassment.
11. WorkLife from ABC Radio National (Australian Broadcasting Corporation)
A six-part podcast series focusing on your life at work and how to make it better. 
12. All In: How Our Work-First Culture Fails Dads, Families, and Businesses--And How We Can Fix It Together by Josh Levs
A working father confronts the systemic problems in workplace culture for dads and families and urges radical change. 
13. Work. Pump. Repeat.: The New Mom's Survival Guide to Breastfeeding and Going Back to Work by Jessica Shortall
One mother's survival guide to navigating the challenges of breastfeeding while working in an office and traveling for business. 
14. the WorkLife Podcast by the WorkLife HUB
Conversations with thought-leaders about trends and innovation in the workplace. 
15. The 9 Secrets to Thriving as a Working Mom by Samantha Ettus
Small behavioral changes that can help you yield results for your happiness and your time. 
16. Work-Life Balance with Laura Vanderkam (episode 4) on the Ellevate Podcast
Laura Vanderkam shares insight after spending a lot of time studying time diaries of successful professional women and their families in an effort to understand how they balance it all. 
17. Life's Work: Confessions of an Unbalanced Mom by Lisa Belkin 
Listener Lisa said: "My go to book is Lisa Belkin's Life's Work.  I read and re-read it often.  It is the perfect tonic to what life can really throw at you.  I buy it as a gift for new moms in my life."
18. Flex Stories from 1 Million for Work Flexibility
Personal accounts of juggling work and life and work flexibility fits into the picture. 
19. Zen to Done: The Ultimate Simple Productivity System by Leo Babauta
Listener Elin said: "A Zen version of Getting Things Done (D. Allen). ZTD helped me focus & feel less scattered."
20. Episode 44: Drew Barrymore Gets Personal. And Happier from the Happier with Gretchen Rubin podcast. 
Listener Jaclyn Cosgrove told us that Happier with Gretchen Rubin is one of her go-to podcasts. Here's one of her favorite episodes. 
21. Author Insights: Heather Boushey on the Economics of Work-Life Conflict from 1 Million for Work Flexibility
Emma Plumb recommends this interview with Heather Boushey, whose book "Finding Time: The Economics of Work-Life Conflict" details the economic advantage of work/life flexibility.
22. Here's the Plan: Your Practical, Tactical Guide to Advancing Your Career During Pregnancy and Parenthood by Allyson Downey
Rachael Ellison, one of the moms we've been following this month for our Taking the Lead series, recommends Allyson Downey's book to any woman navigating her career with parenthood on the horizon.  
23. I Know How She Does It: How Successful Women Make the Most of Their Time by Laura Vanderkam
Listener Sarah from Massachusetts recommends this read. She says: "I devoured [it] because it contains the actual time diaries of working women. Hallelujah! It made me feel so much more normal."
24. How to Take Charge of Your Parental Leave Transition by Amy Beacom in Mommikin 
Amy Beacom, Ed.D, Founder and CEO Center for Parental Leave Leadership, recommends a model to approach and plan maternity leave. 
25. 5 Reasons Why Bosses Resist Flexible Work (and what you can do about it) by Scott Behson
A lot of you have recommended Scott Behson's book, The Working Dad's Survival Guide: How to Succeed at Work and at Home. The link above is an excerpt from that book about how to negotiate more flexible hours at work.
26. All Joy and No Fun: The Paradox of Modern Parenthood by Jennifer Senior
Journalist Jennifer Senior investigates how children reshape the lives of their parents and the imprint that leaves on those parents.
Share your favorite stories and resources for finding work/life balance in the comments below, and help us create the greatest resource possible over the next few weeks. We can do this... together.