Soundcheck
Writers Club: Women In Music: Critic's Picks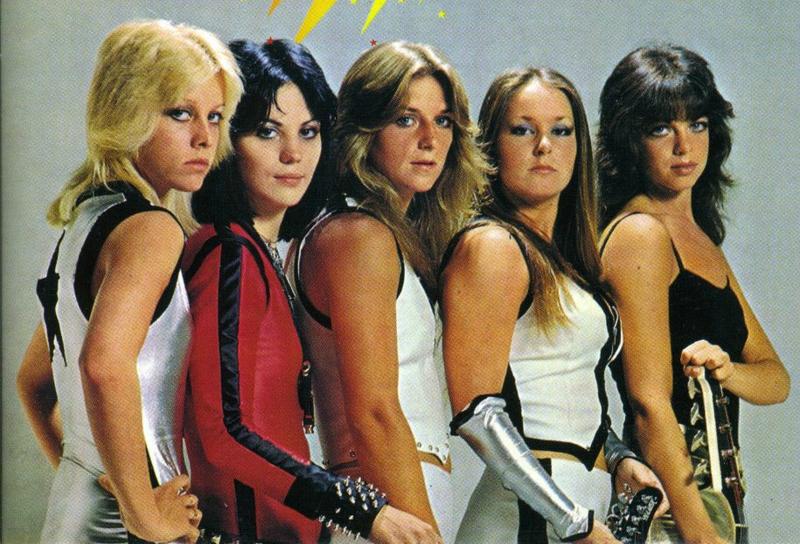 Recently Alena Jones -- from Spoonbill and Sugartown Books -- asked us for some book recommendations about women in music. Today, we get some help from a pair of notable music writers: Ann Powers, the NPR Music critic and correspondent, and Jessica Hopper, music editor for RookieMag and author of The Girls' Guide To Rocking.
Read about a few of their favorites below.
Do you have a great book about female musicians or a great music book by a woman? Let us know in the comments or on Twitter at @Soundcheck!
Ann Powers' Book Picks:
The Original 1982
Lori Carson
Ann Powers recommends this novel, written by singer-songwriter Lori Carson, for its "beautiful, lyrical, yet wonderfully detailed evocation of the life of a musician." It follows two parallel worlds, splitting into two storylines when the main character Lisa must decide if she wants a baby.
Queens Of Noise
Evelyn McDonnell
McDonnell's book looks at The Runaways as an important band, both musically and as a groundbreaking female act and shows "how young women found themselves within a structure that was really constructed by this svengali figure, Kim Fowley," Powers says. "Evelyn makes a case for them as a band, and really as feminist pioneers."
"How She Got Over," from The Fan Who Knew Too Much
Anthony Heilbut
This essay from a collection of Heilbut's writing looks at Aretha Franklin as a person and musician, from the women that shaped her life, to her efforts to apply gospel music techniques to secular music. "I've read a lot and written a lot about Aretha Franklin," says Powers, "but reading this essay really changed the way I thought about Aretha. Buy it just for the Aretha chapter, it really will change your life."
Jessica Hopper's Book Picks:
Hotel California
Barney Hoskyns
Hoskyns book takes a broad view of the 1907s Laurel Canyon music scene. Hopper praises the book for the in-depth look at Joni Mitchell and Linda Rondstadt. "Until Rondstadt published her own book recently, there wasn't a lot [written] about her that was very good," Hopper says, "and there's not a good Joni Mitchell book in existence. I found it to be the perfect amount of dishy and total nerd information."
Stand By Your Man
Tammy Wynette and Joan Dew
This autobiography of Tammy Wynette opens with her in the emergency room where one of her children is dying. The whole book is "really dramatic and really fascinating," says Hopper. "This book is kind of from an earlier era where there wasn't as much sort of media savvy or oversight. People put out less varnished pictures of themselves and it's certainly of that era ... She does not gloss over a lot."