Women Made Out of Animals, Machines and Monsters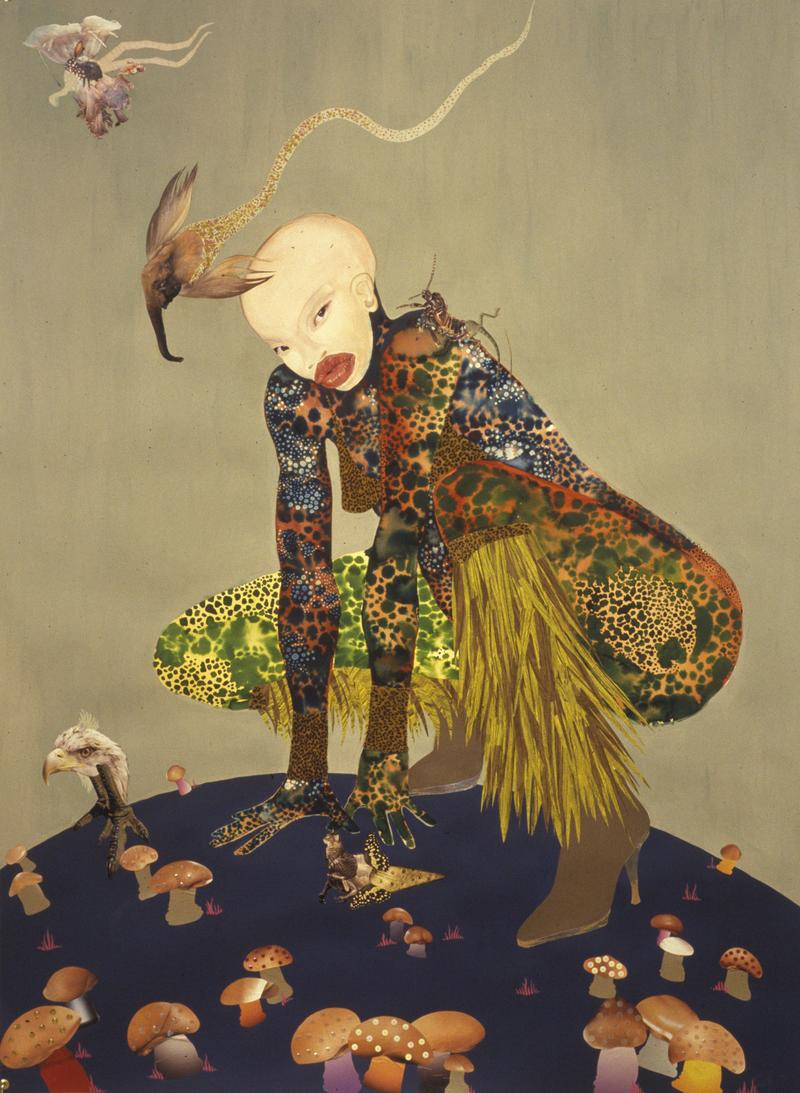 A Kenyan-born, Brooklyn-based artist is getting her first American museum show.
Wangechi Mutu's retrospective at the Brooklyn Museum features collages, videos and installations that explore themes like gender, race, pornography and globalization.
Mutu's pieces often portray female figures juxtaposed with magazine cutouts from animals, machines and monsters. She says she is interested in issues of race, globalization, and of course, gender.
"I use femaleness as another lens, so I don't even think all my creatures are women, I just think that I bring out the femaleness in them," she said.
Joan Erakit,  a journalist who is also a native of Kenya, was visiting the show. She said she identifies with Mutu's work as a black woman.
"She is not putting women into a box, and that is what I identify with the most, the women are in all various shapes, their bodies are not these perfect beans, and there is a certain freedom to her work," she said.

The exhibit is called "A Fantastic Journey" and is on view until March.
To listen to an interview with Mutu, click on the audio player.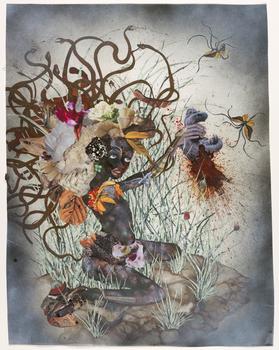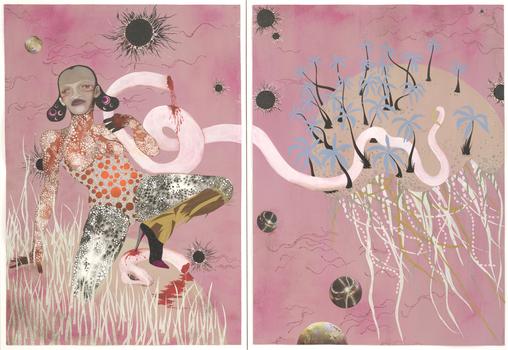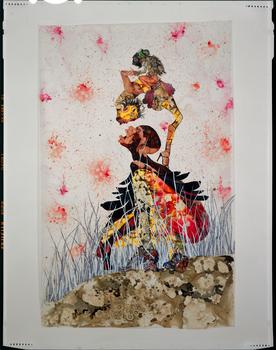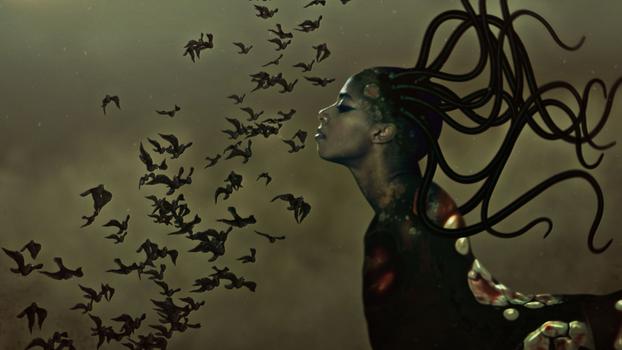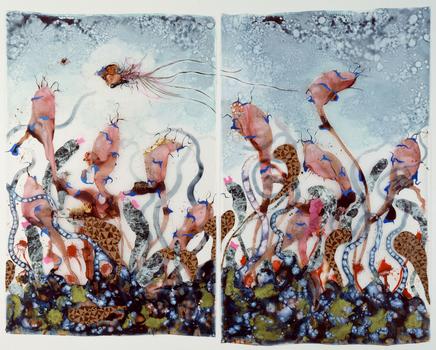 of