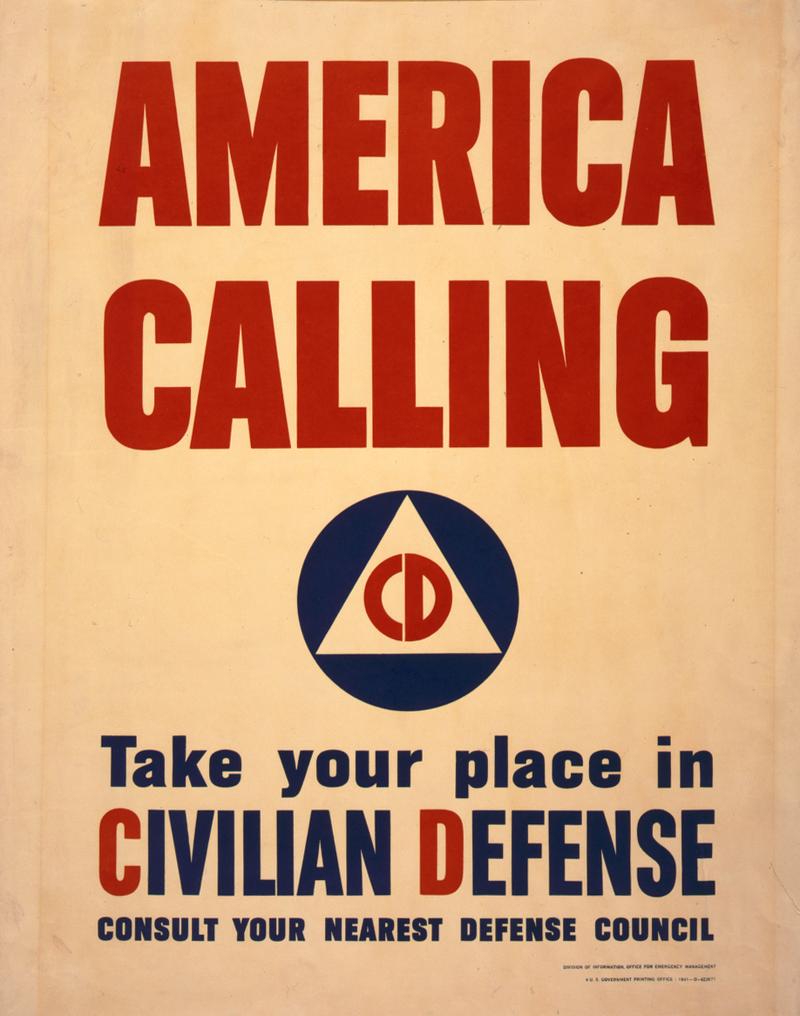 This episode is from the WNYC archives. It may contain language which is no longer politically or socially appropriate.
February 28, 1951
Sixth in series.

Bill Leonard speaks with Adelaide Healey, Special Assistant to the Director of the New York State Civil Defense Commission about women in the defense effort on the state level.

Healey describes the roles women may fill in the effort. Currently there is a need for 250,000 women to be assigned to welfare services. Duties include preparing and distributing soup kitchens following an attack and sorting and distributing clothing.

Leonard reminds listeners that no one is outside of the target area.

Women are allowed to enroll to be aircraft spotters.

A woman who lived through the blitz in London asks about "fireproof housekeeping." She believes women should be educated in these matters. Healey agrees.

A woman in Schenectady writes in to complain that her husband is spending too much time at Civil Defense meetings, she believes that this threat is blown out of proportion. Healey makes it clear that it is the duty of all to participate in the defense activities.

The second section of the series is devoted to the city of New York.Leonard's guest is Rose Leamond Stein.
A retired nurse in the Bronx writes in to ask what efforts are being made to meet the needs for medical professionals. Stein states that they are in the process of recruiting 291,900 volunteers who have any medical training.

Stein recommends that interested girl scouts volunteer as messengers.

Someone from Jackson Heights writes in to ask why the government doesn't draft Civil Defense workers. Stein notes that 1 million, or 1 out of every 8 New Yorkers is needed to work in the Civil Defense effort. She disagrees with the idea of drafting volunteers and thinks that it is our personal responsibility to volunteer.
Audio courtesy of the NYC Municipal Archives WNYC Collection
WNYC archives id: 71607
Municipal archives id: LT1804