WNYC's Resident Yankees Expert on the Ethics of Cheering A-Rod's Comeback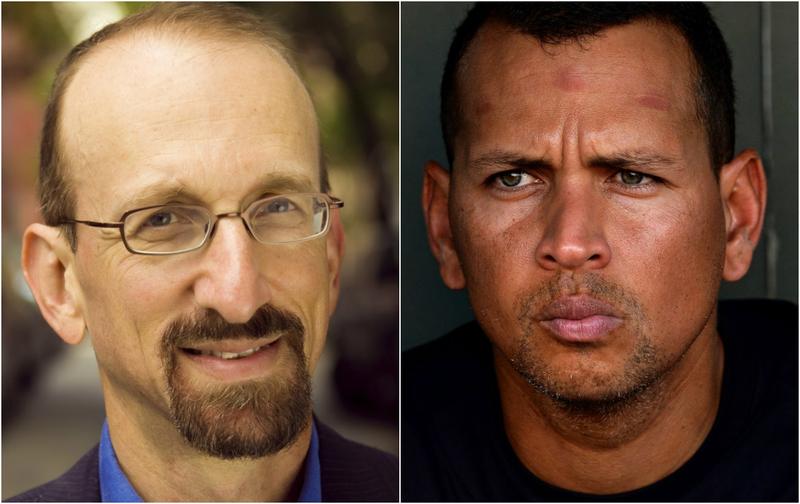 Note: This segment aired before Alex Rodriguez notched his 3,000th hit: a first-inning home run during Friday evening's game against the Detroit Tigers.
Against all odds, the New York Yankees' Alex Rodriguez is having a very good year.
The scandal-plagued slugger returned to baseball after nearly two full years away from the diamond, due to a combination of injuries and a season-long suspension handed down for his role in a performance enhancing drug scandal.
Yankees fans and the team's front office brass weren't sure what to expect from the 39-year-old, but Rodriguez, however improbably, has found himself as a catalyst in the middle of a surprisingly potent Yankees lineup.
And while he's been helping the Yankees win ballgames, he's also continued his march through baseball's record books. Earlier this season, he passed Willie Mays for fourth-place on baseball's all-time home run list. He also passed Lou Gehrig and Barry Bonds to move into third-place on the all-time RBI list. Friday night, he became just the 29th member of the 3,000 hit club and he did it in style, with a first-inning home run against the Detroit Tigers' Justin Verlander.
With all the big hits and history-making moments, what's a Yankees fan to do? Apparently, forgive and move on. They've been on their feet at Yankee Stadium for Rodriguez all season, but lest one forget, this is the same A-Rod who repeatedly lied about his use of performance enhancing drugs (and allegedly tried to destroy the evidence once he was caught). This is the same Alex Rodriguez who sued the Yankees team doctor and Major League Baseball, who opted out of his first Yankees contract in the middle of a World Series game...the list goes on.
It's a complicated subject, but WNYC's resident Yankees fanatic (and Peabody Award-winning talk show host) Brian Lehrer told All Things Considered host Julianne Welby that he's found a way to cope with it all:
"For me, as a Yankees fan, watching A-Rod do well this year, presumably drug-free, and being a good egg about it, I can cheer for his day-to-day hits, but I can't cheer for the milestones, because they're not real. That's where I find the emotional and ethical line for me. Now we're seeing that A-Rod drug-free, if he is drug-free, is still one of the greats of the game, so he'd have a lot of the same stats! But it's unknowable, there's no way to come up with a number for how many fewer hits or homers of RBI's he'd have if he was drug-free for his whole career. The milestones leave me, and I think a lot of people, a little cross-eyed when they come along, but I predict he'll get a standing ovation if he [gets that 3,000th hit] in the Bronx."