Rookies Blog
Radio Rookies Surprises Danielle With A Graduation Ceremony at WNYC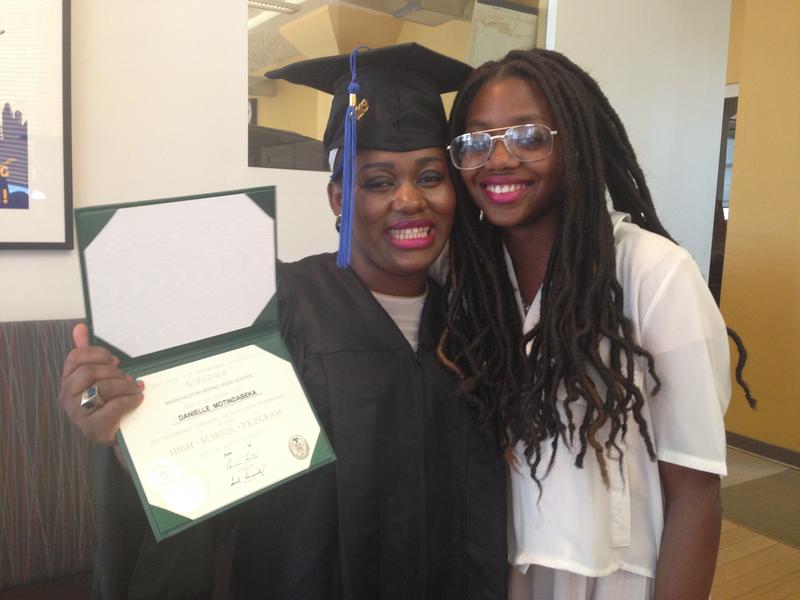 Radio Rookies hosted a surprise "graduation" ceremony for 2014 high school graduate Danielle Motindabeka at WNYC. Current and past Radio Rookies from as far back as 2004 came to celebrate along with New York Public Radio staff. 
Danielle's day started early with a call from her mom in the Congo at 2:30AM. Her grandmother had been sick and died during the night -- Danielle hadn't seen her since she came to the US in middle school. Despite getting such difficult news and not being near her family to mourn, Danielle got up early -- she was going determined to get her diploma. She'd waited at Washington Irving High School for nearly six hours the day after she found out she graduated, but they didn't have it ready for her. So she went again and waited two more hours. Danielle left triumphant, with her official Regents diploma in hand.
She came directly to the radio station where unbeknownst to her, Radio Rookies had a surprise ceremony in the works. WNYC staffers brought in a cap, gown and tassel for her to wear. Danielle thought she was just going to have some pictures taken in her graduation outfit -- but walked in to this:
Danielle's Graduation from Radio Rookies, Produced by Andrew Mambo on Vimeo.
Danielle started to realize what was happening when she was walking down the hallway and heard Michael Shobe and Dan Jeselsohn, musicians from the incredibly talented WQXR staff, serenading her with a live rendition of Pomp and Circumstance. Danielle was so surprised and taken by emotion that her best friend and fellow Rookie, Bree Person, spoke on her behalf. 
Afterward, Danielle posted this on her Facebook wall:
"Words can't explain how much my heart was in joy today, even though I lost my Grandma, I was able to celebrate my achievement with my second family, WNYC Radio Rookies It was really a BIG SURPRISE. The tears of joy, being successful over the obstacles that I had to go through, you guys made my day and I want to thank you all for that. I love all WNYC!"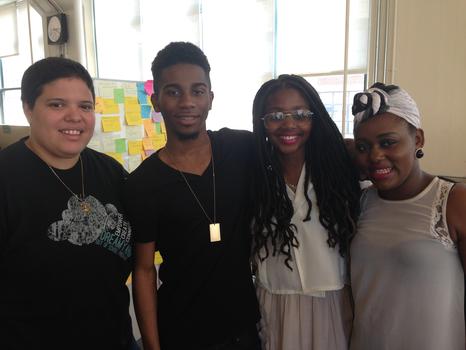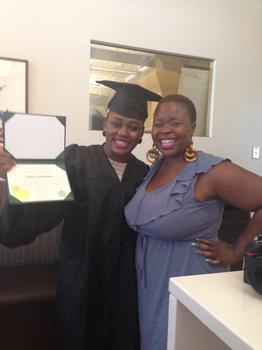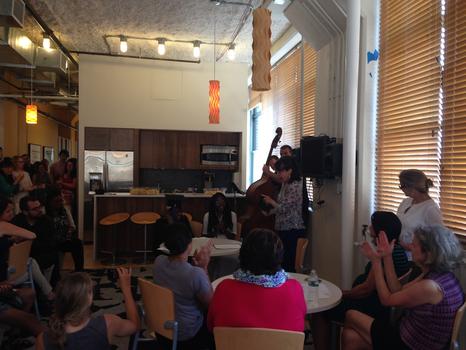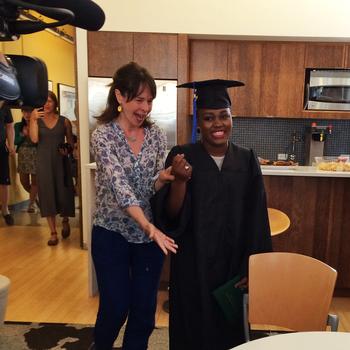 of